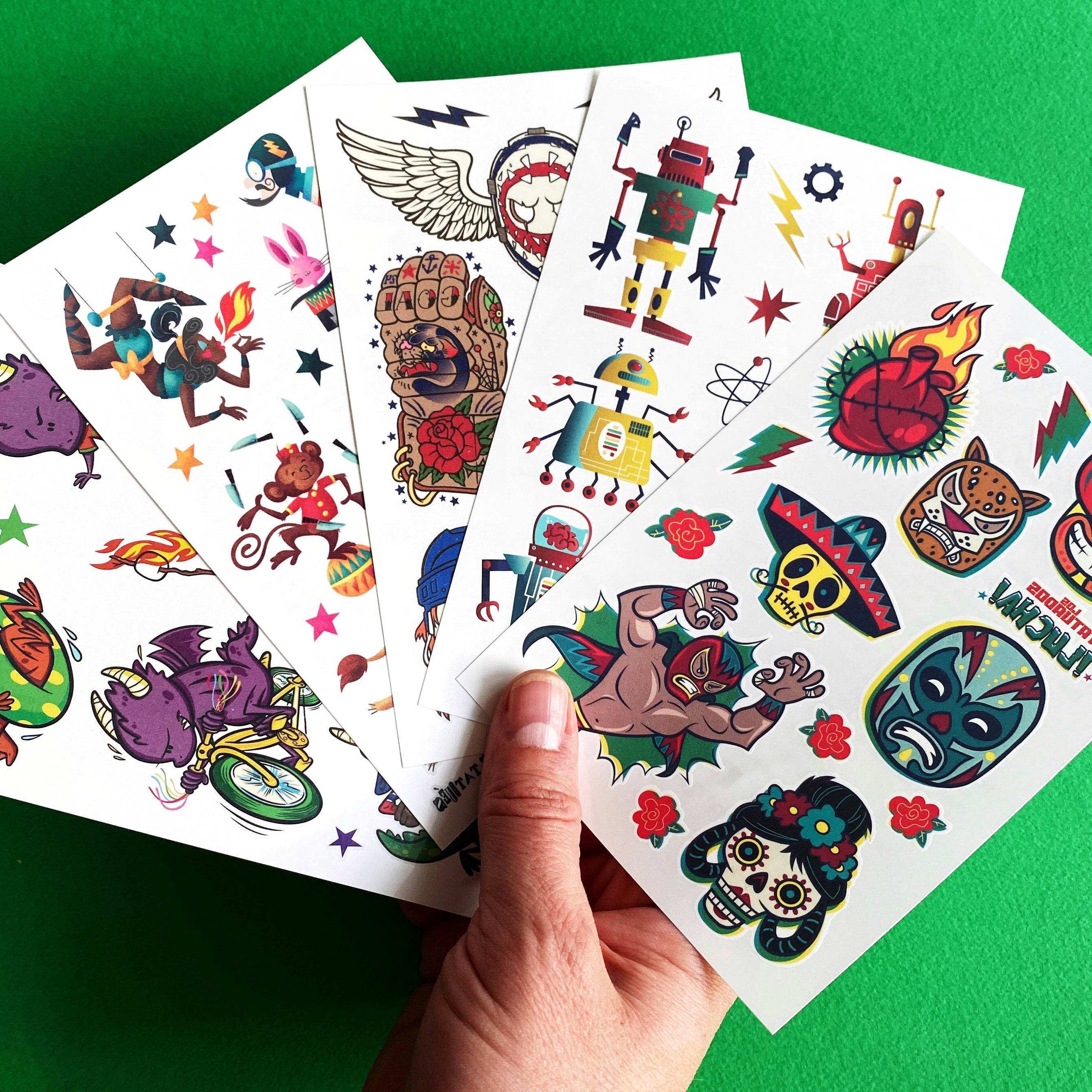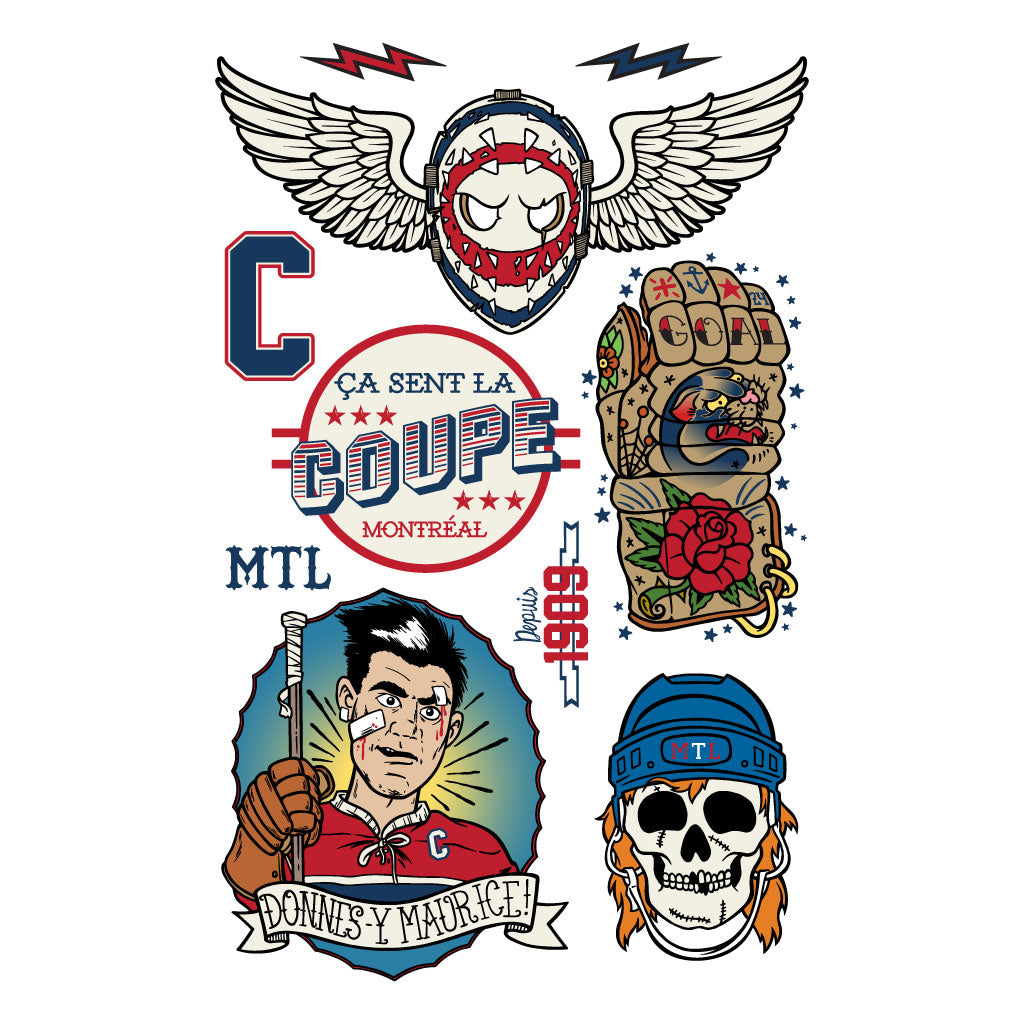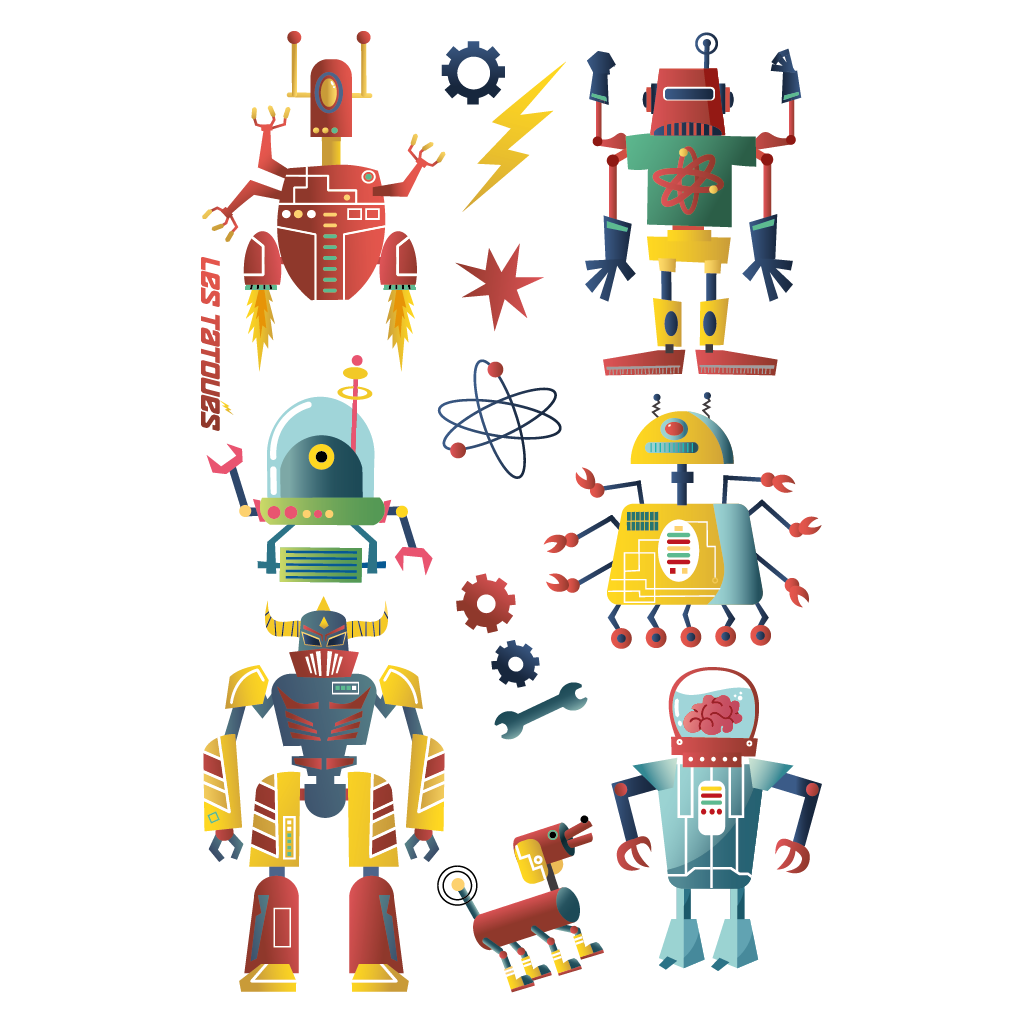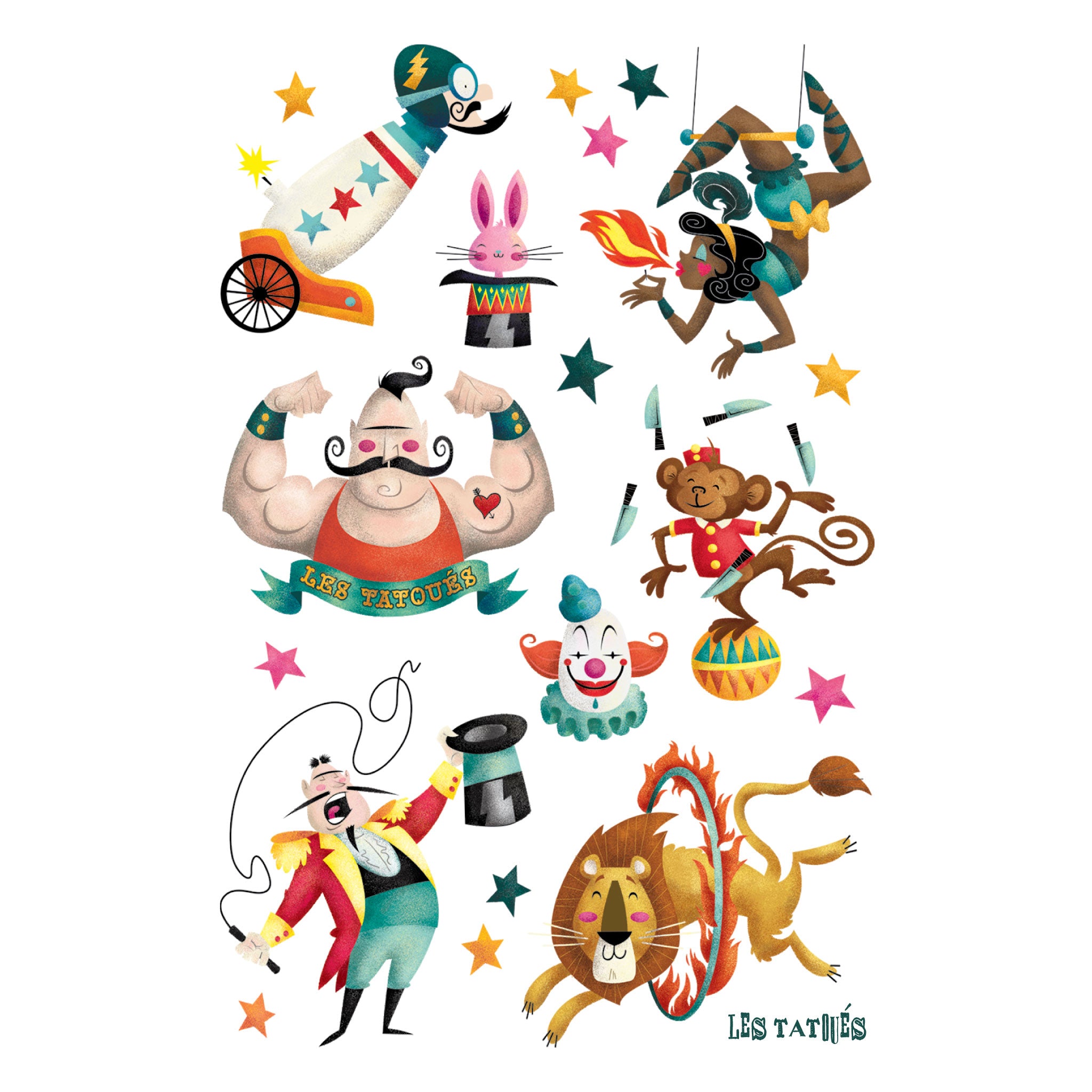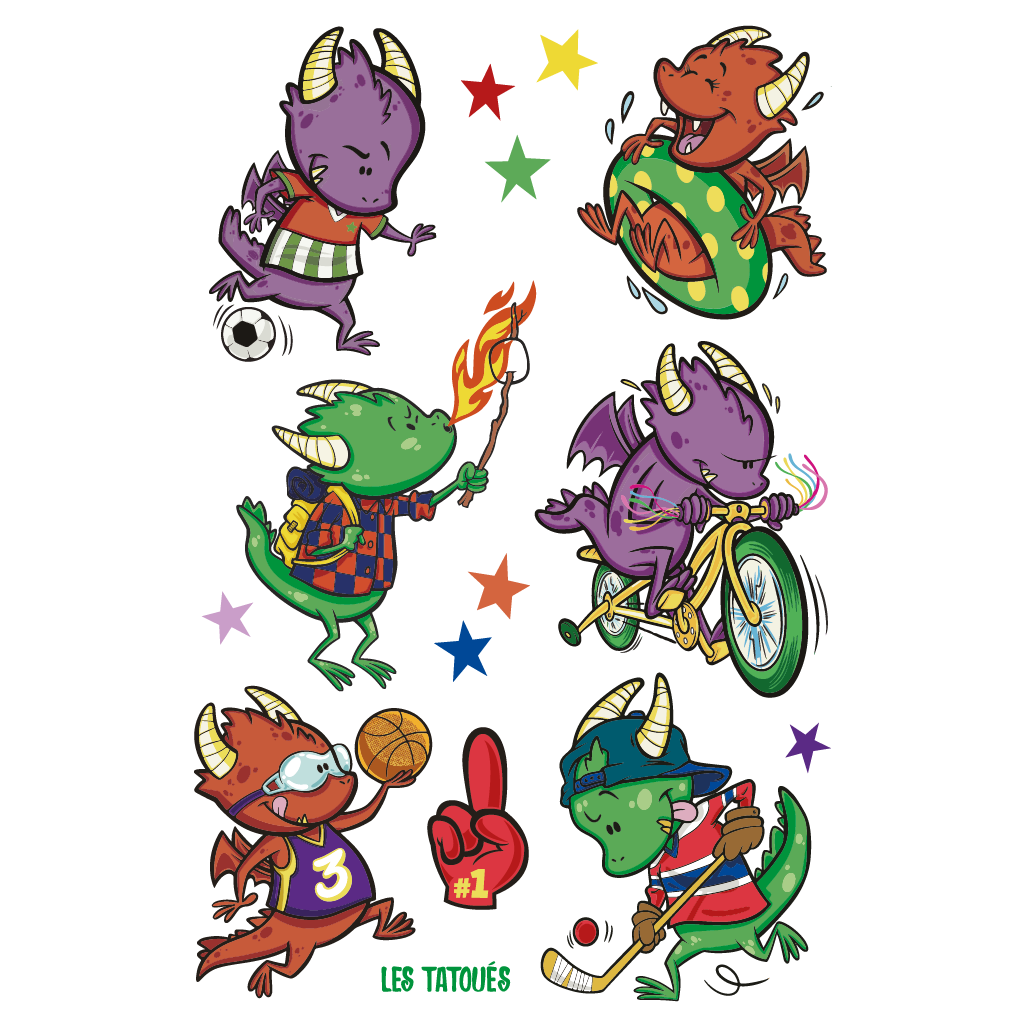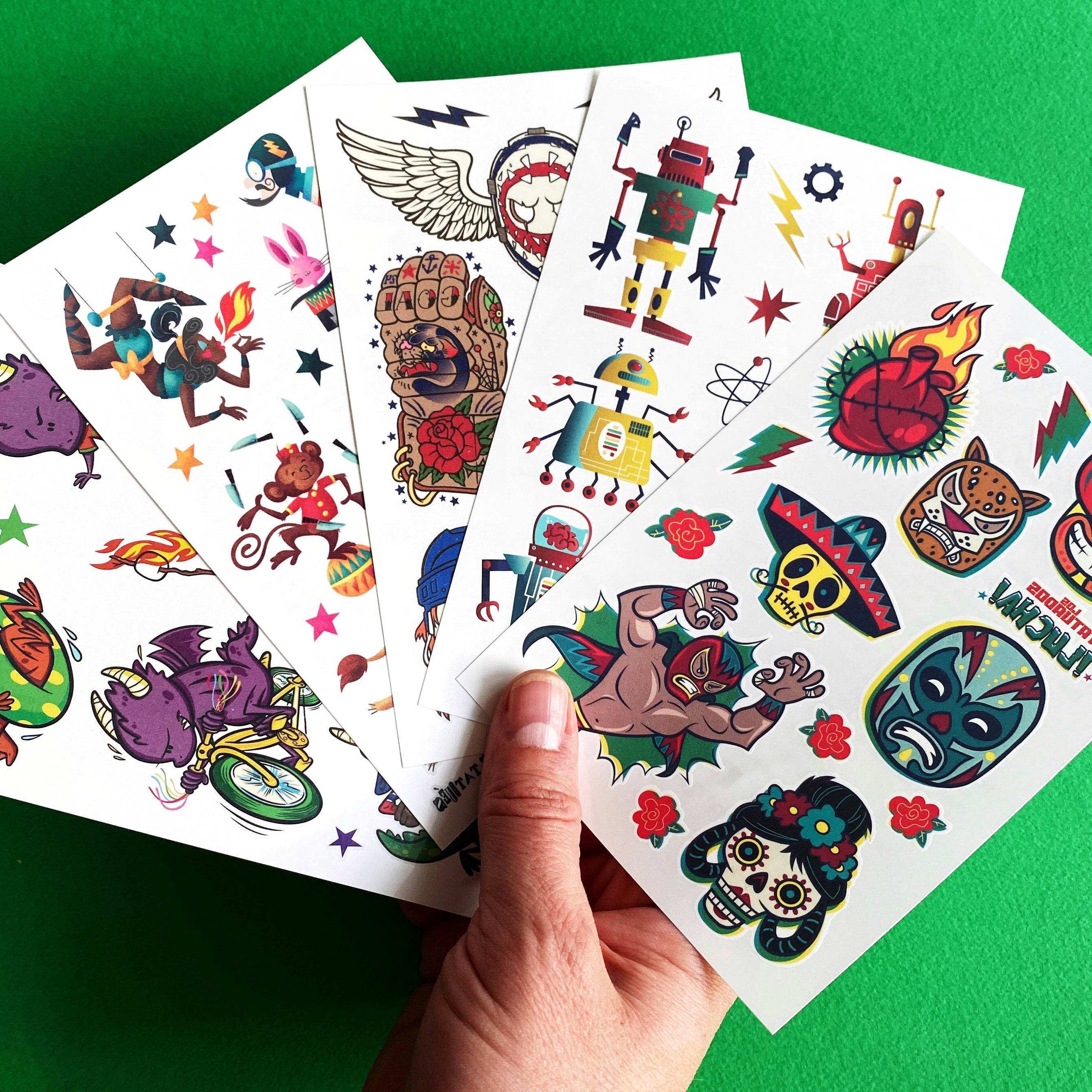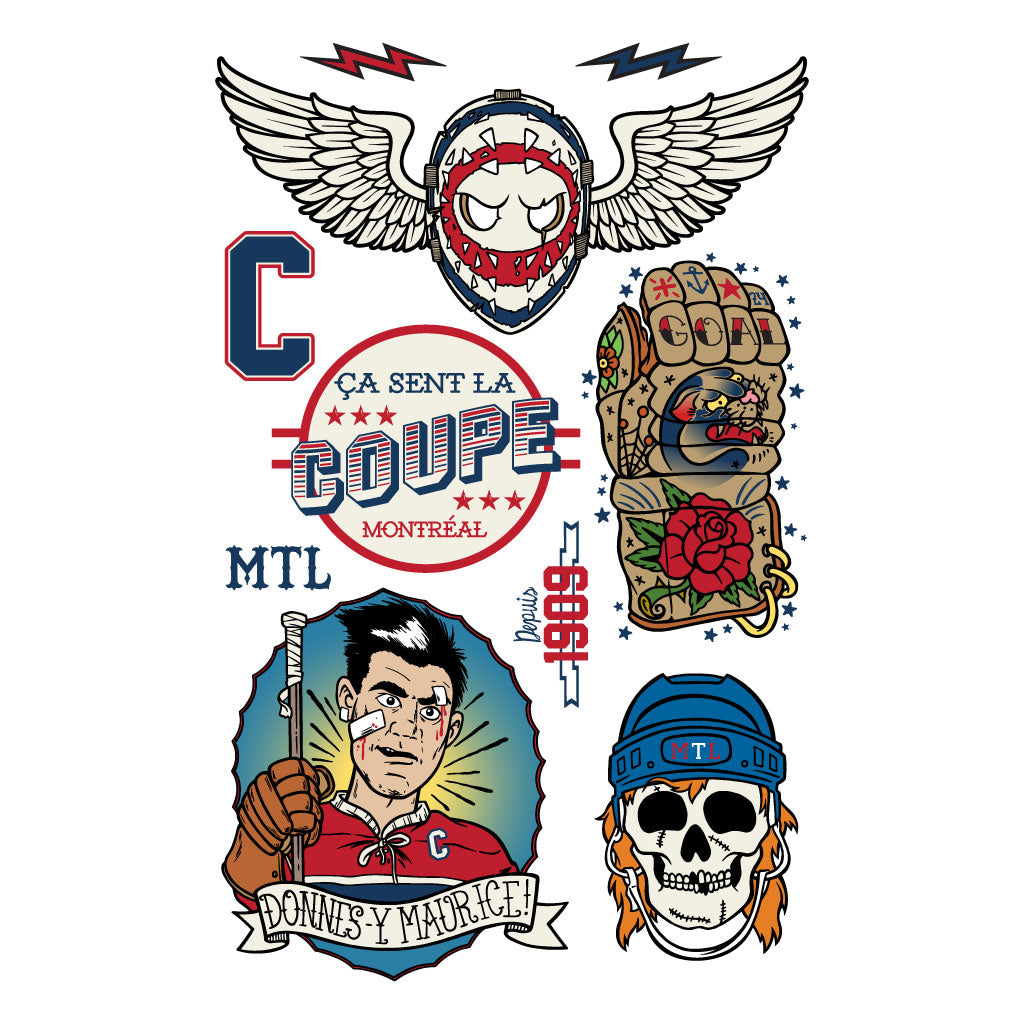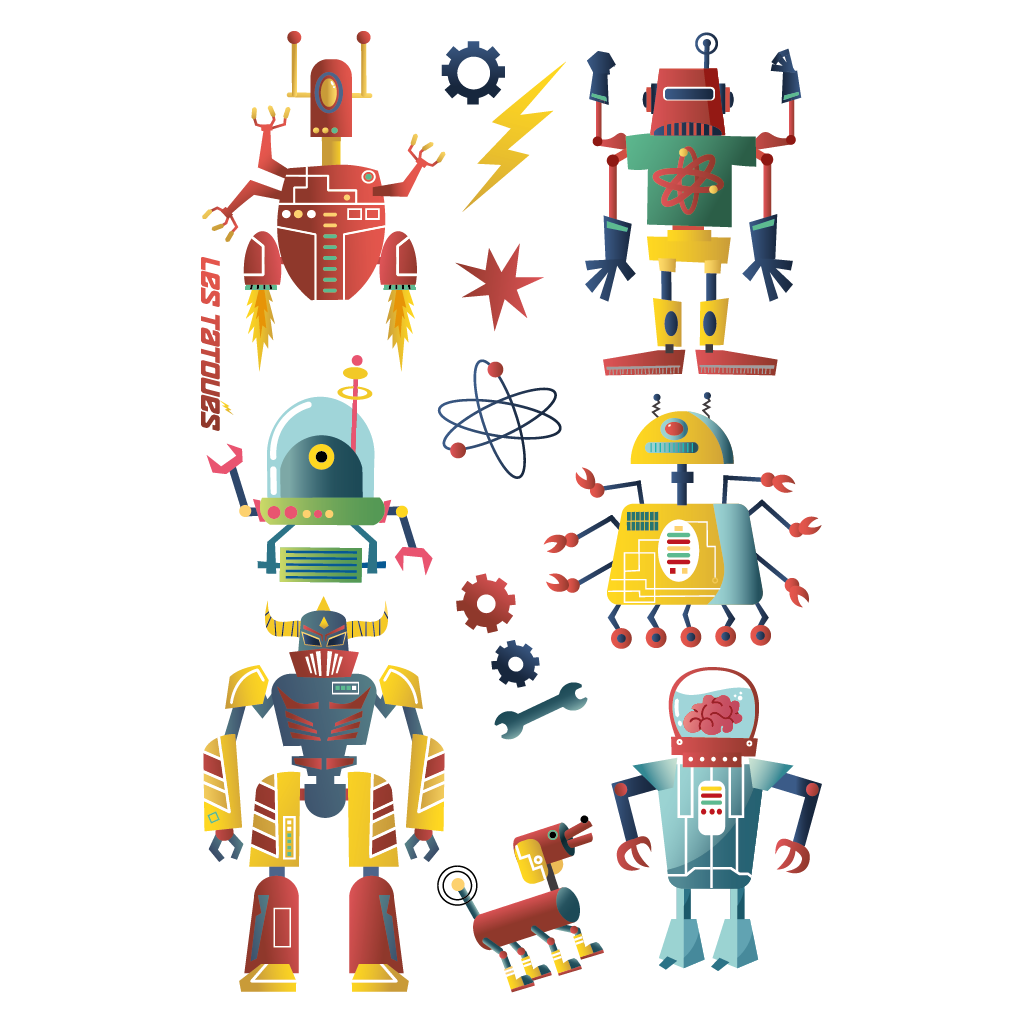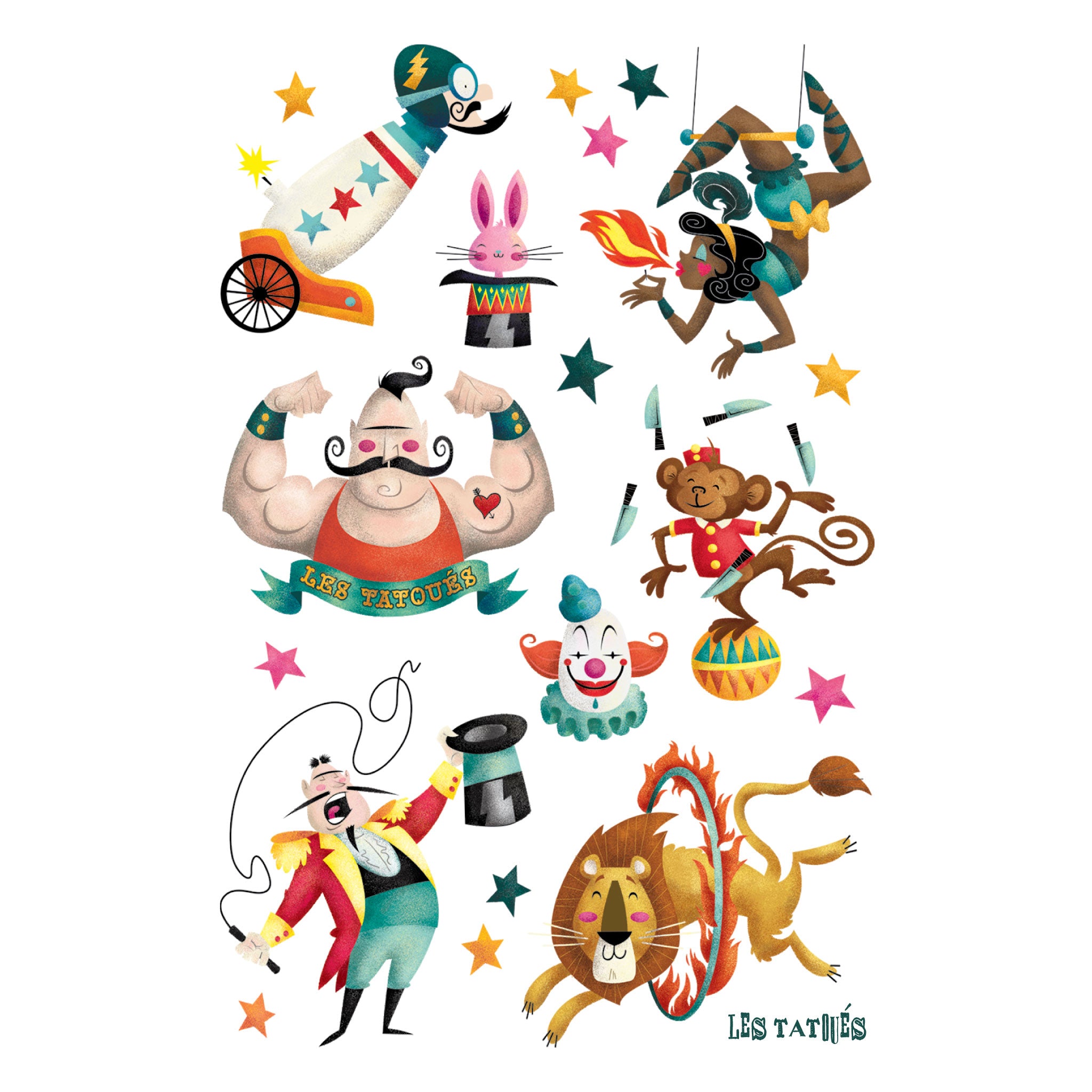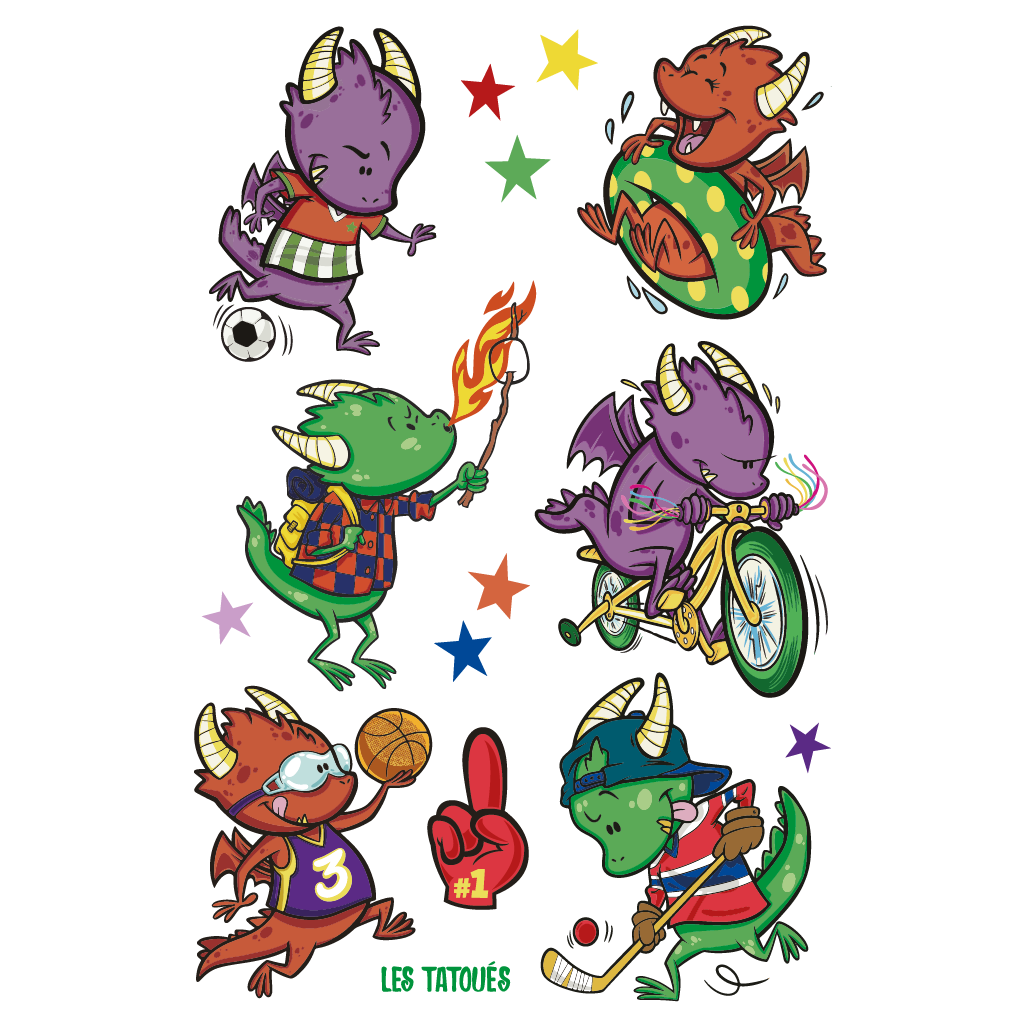 The youngster tattoo bundle.
The tattoo set perfect for your little active or your little sportswoman..
Include those five 4 x 6 po sheets of our exclusive temporary tattoos.
The Dagons
The Circus
La lucha
Hockey fever
The Robots
Designed by Jean-Sébastien Poupart and Julie Ménard in Montreal. Printed in the USA.
FOR MORE DETAILS ON OUR TATTOO CLICK HERE