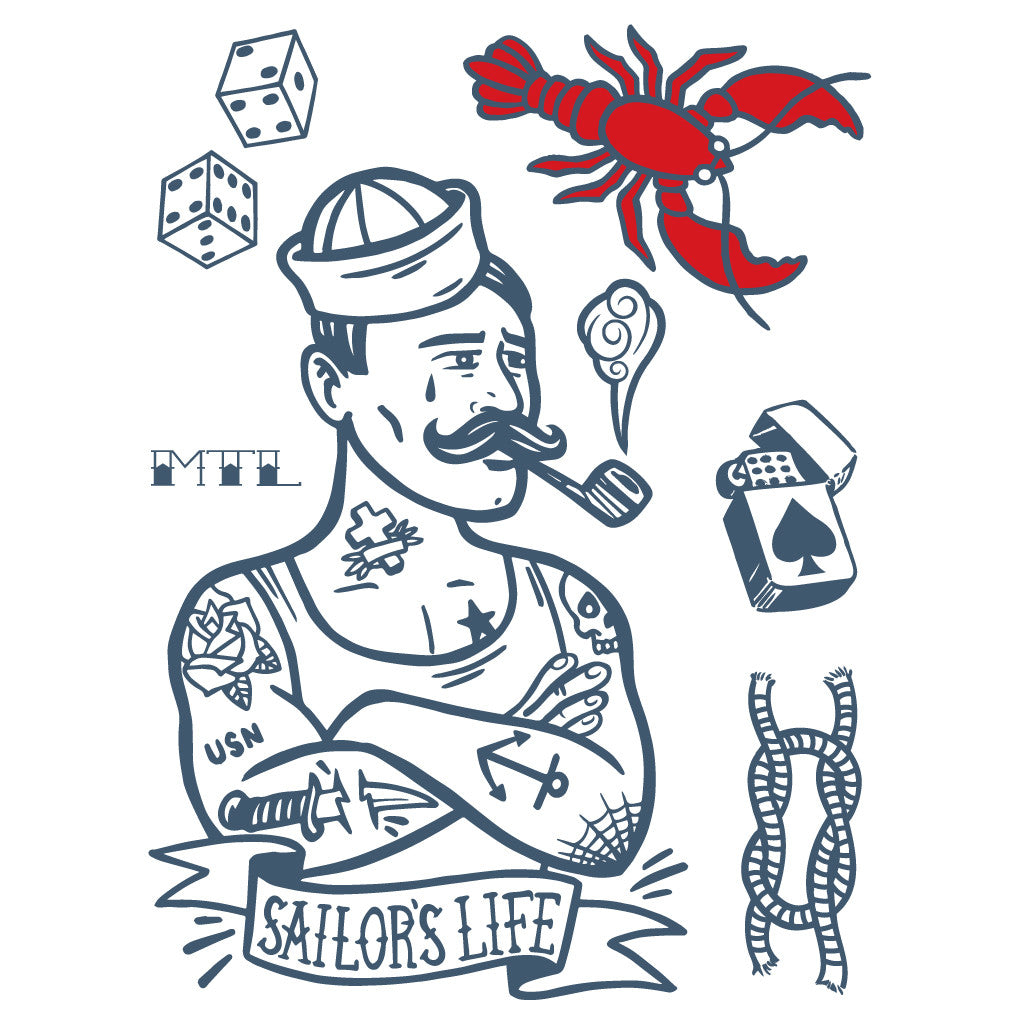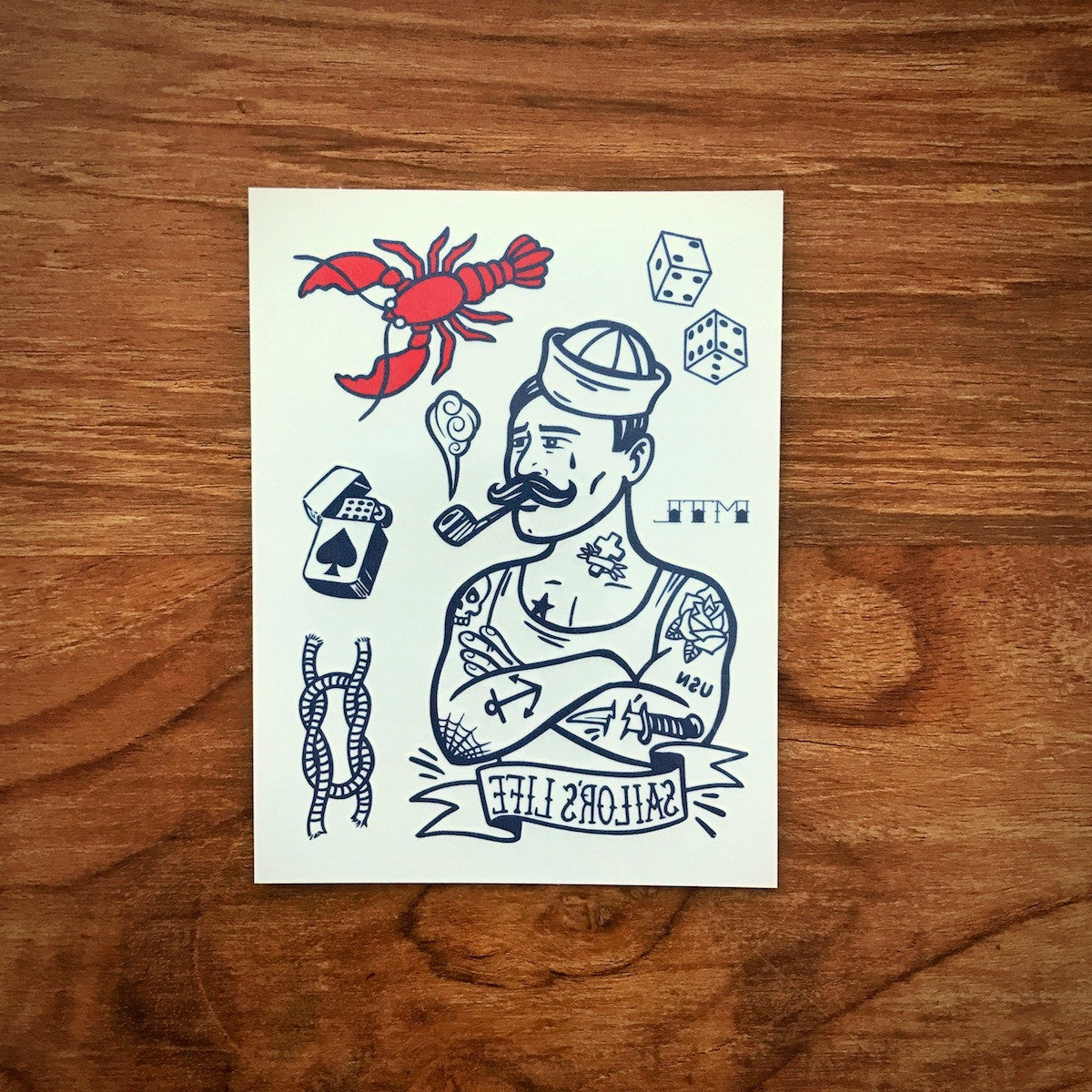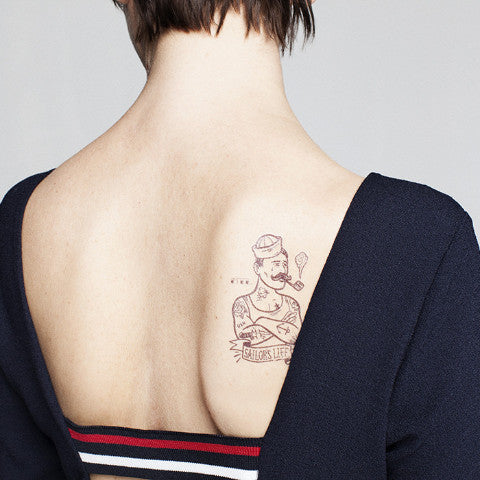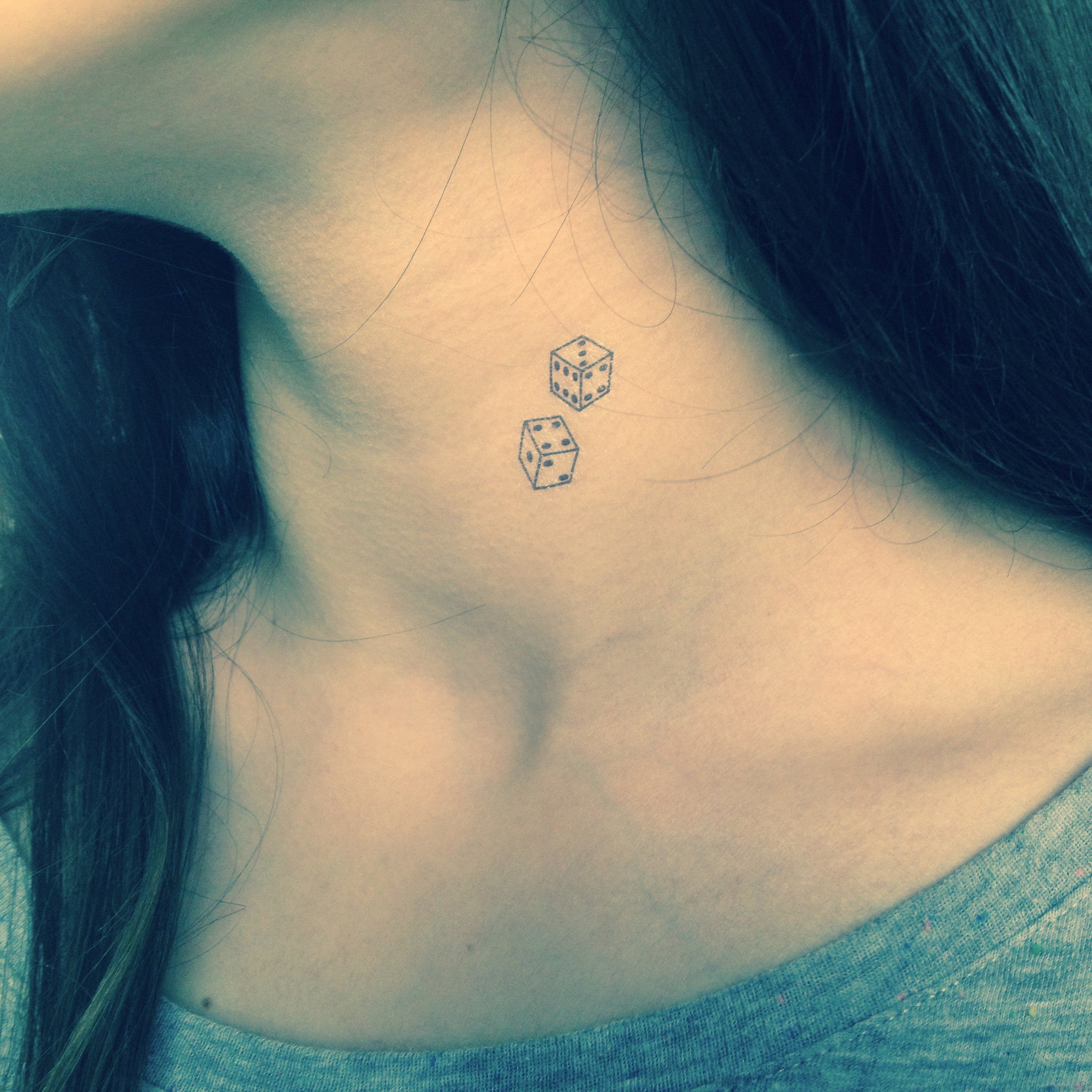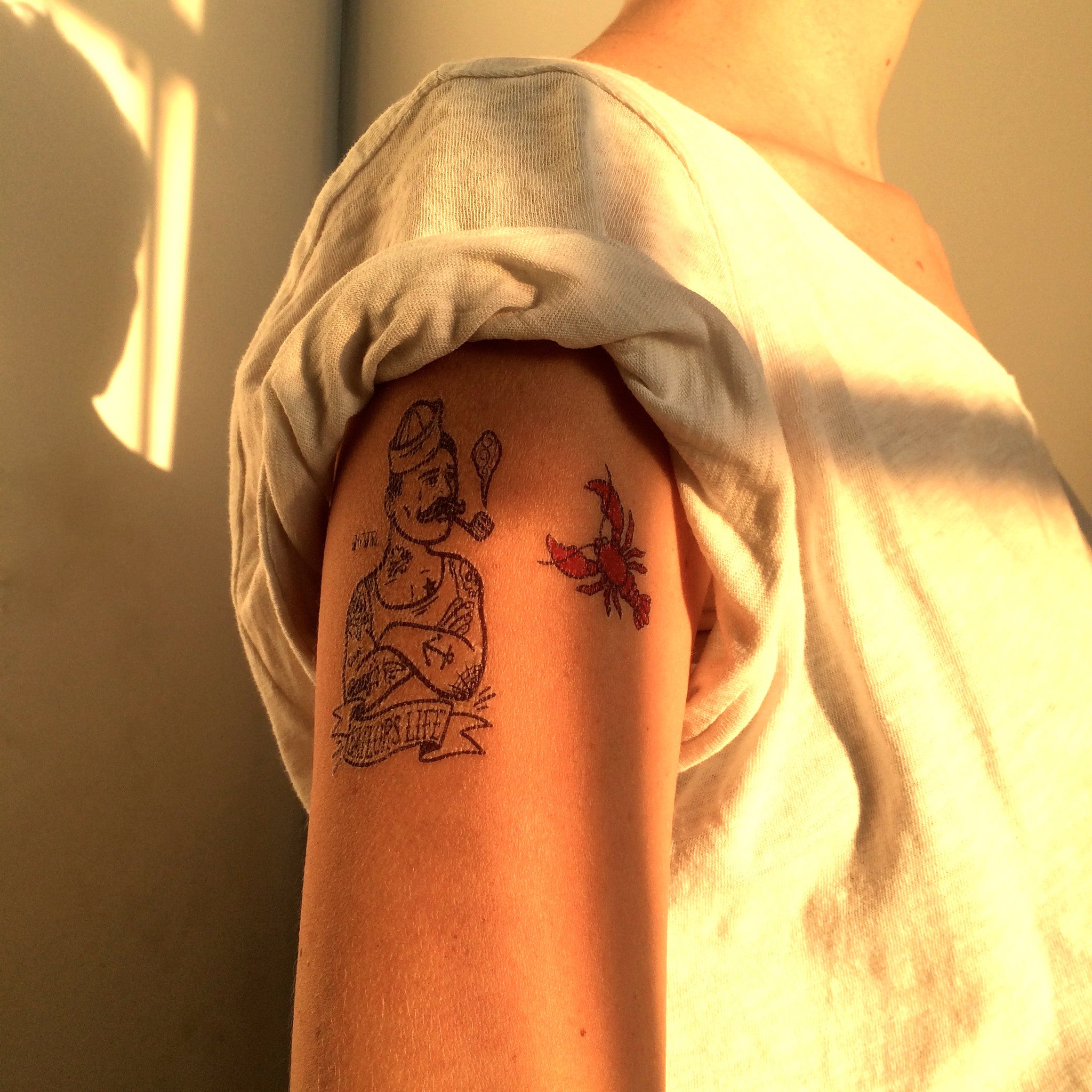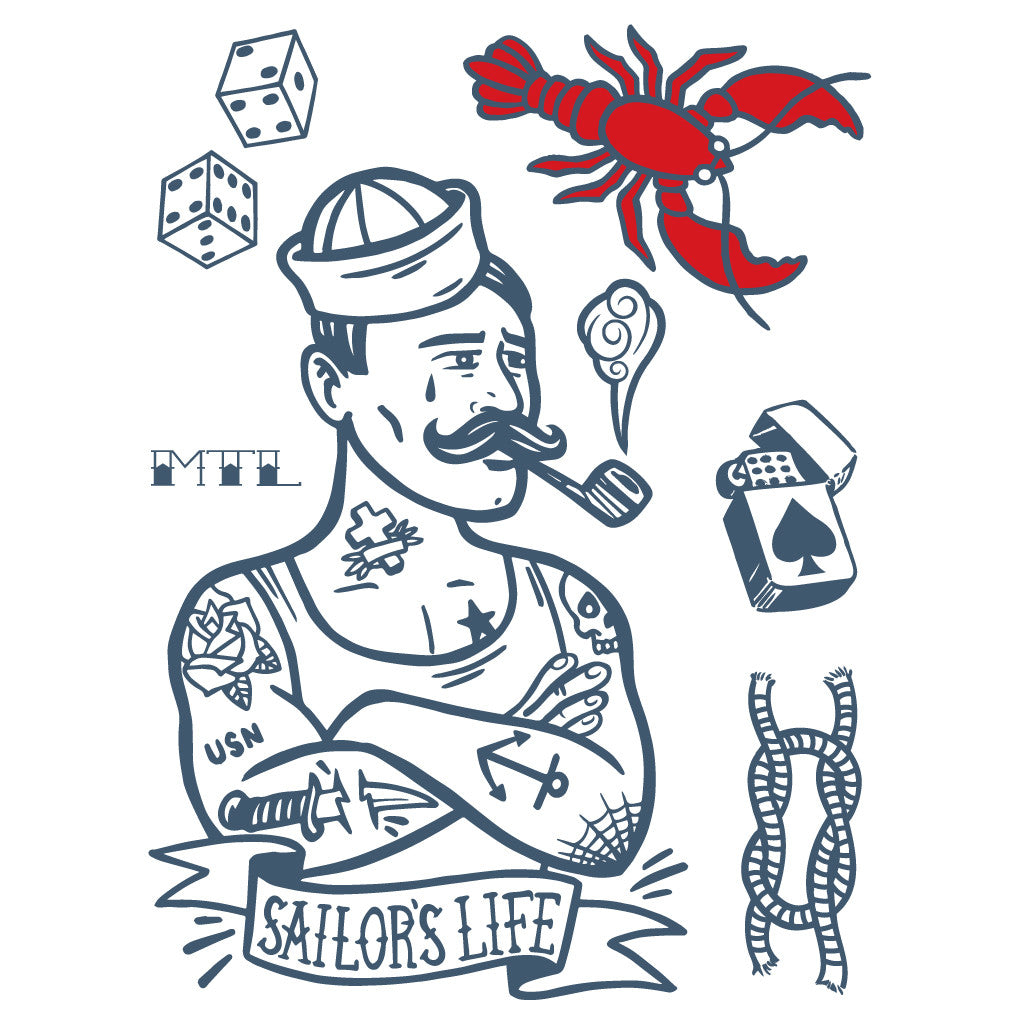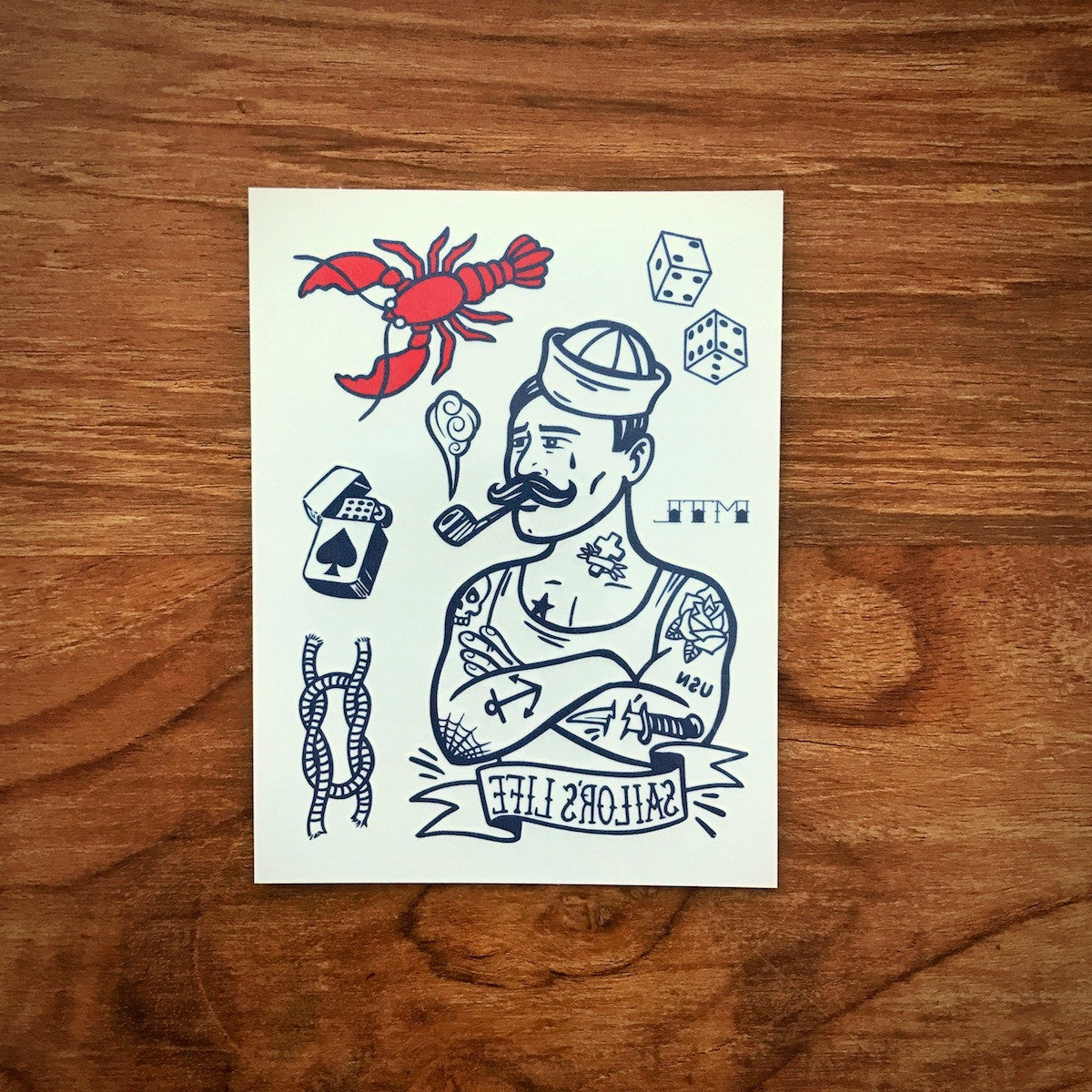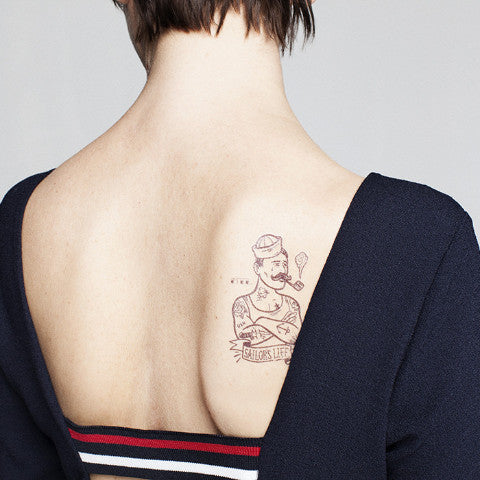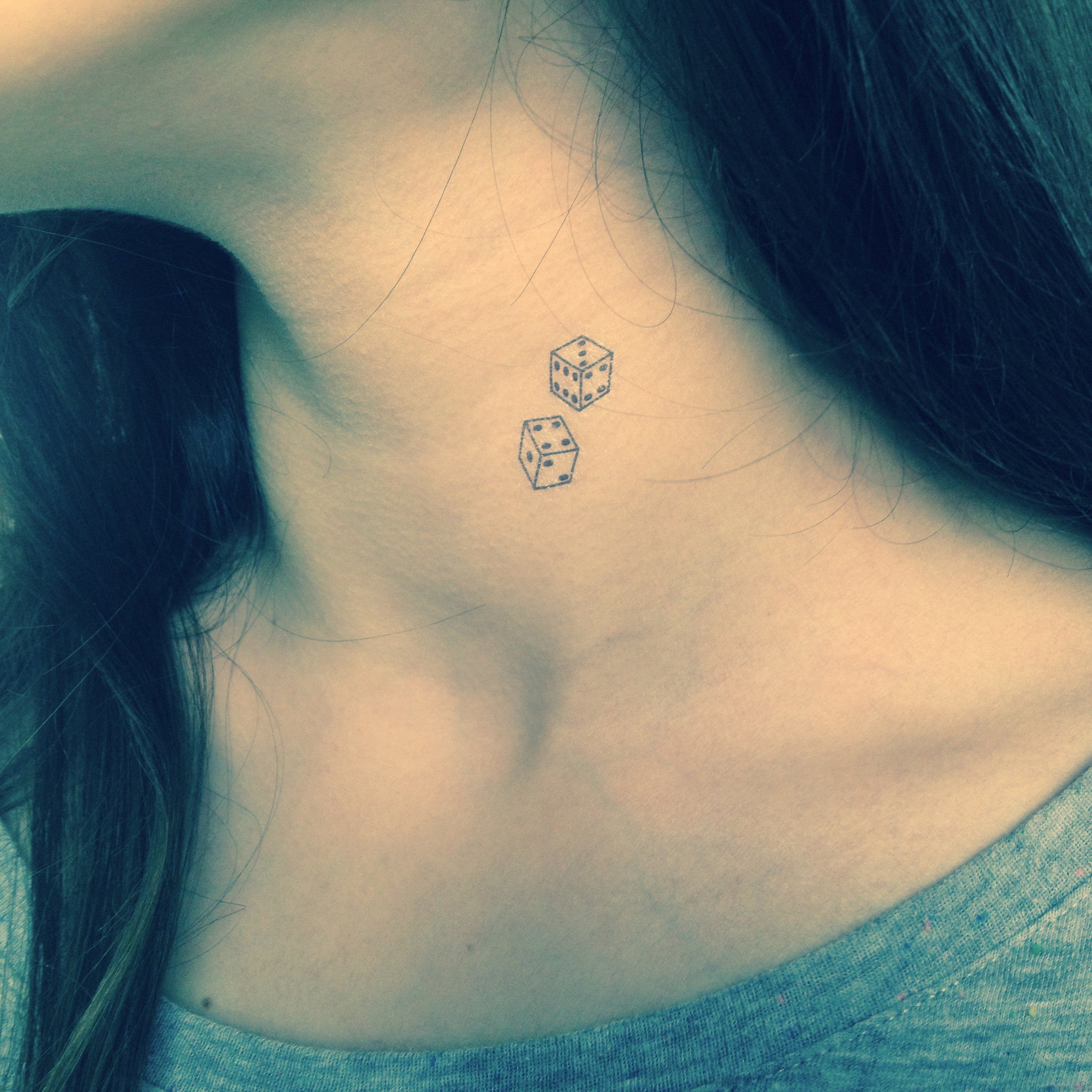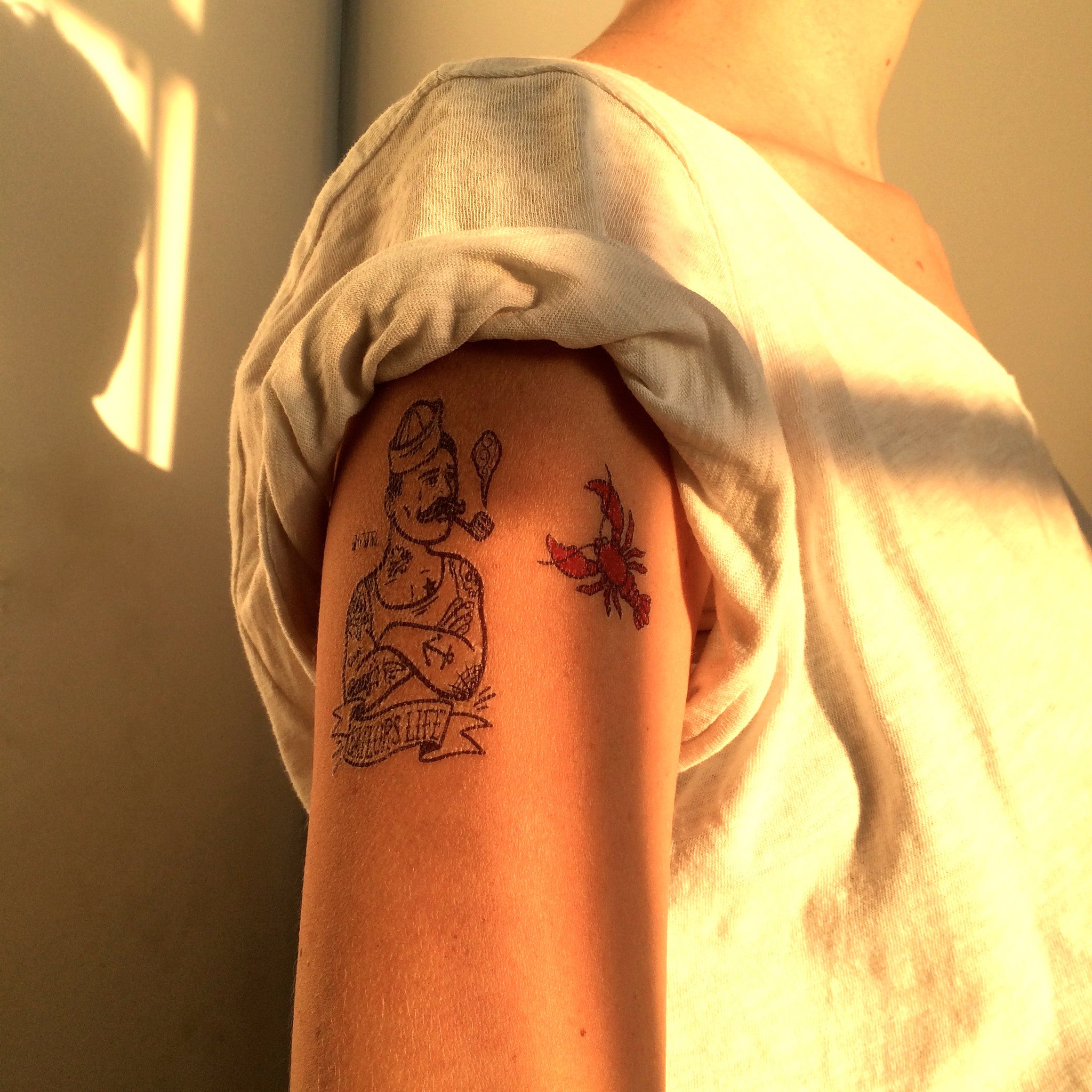 tatouages temporaires3x4 po
So Long, Sailor.
The perfect temporary tattoos for all the sea lovers out there.
This listing includes one sheets of temporary tattoos Size - 3"x4"
Designed by Jean-Sebastien Poupart in Montréal.
Printed in the USA
Apply with water, erase with oil. Last on average 2-5 days. Safe and non-toxic. FDA approved.
To learn more about our product click here