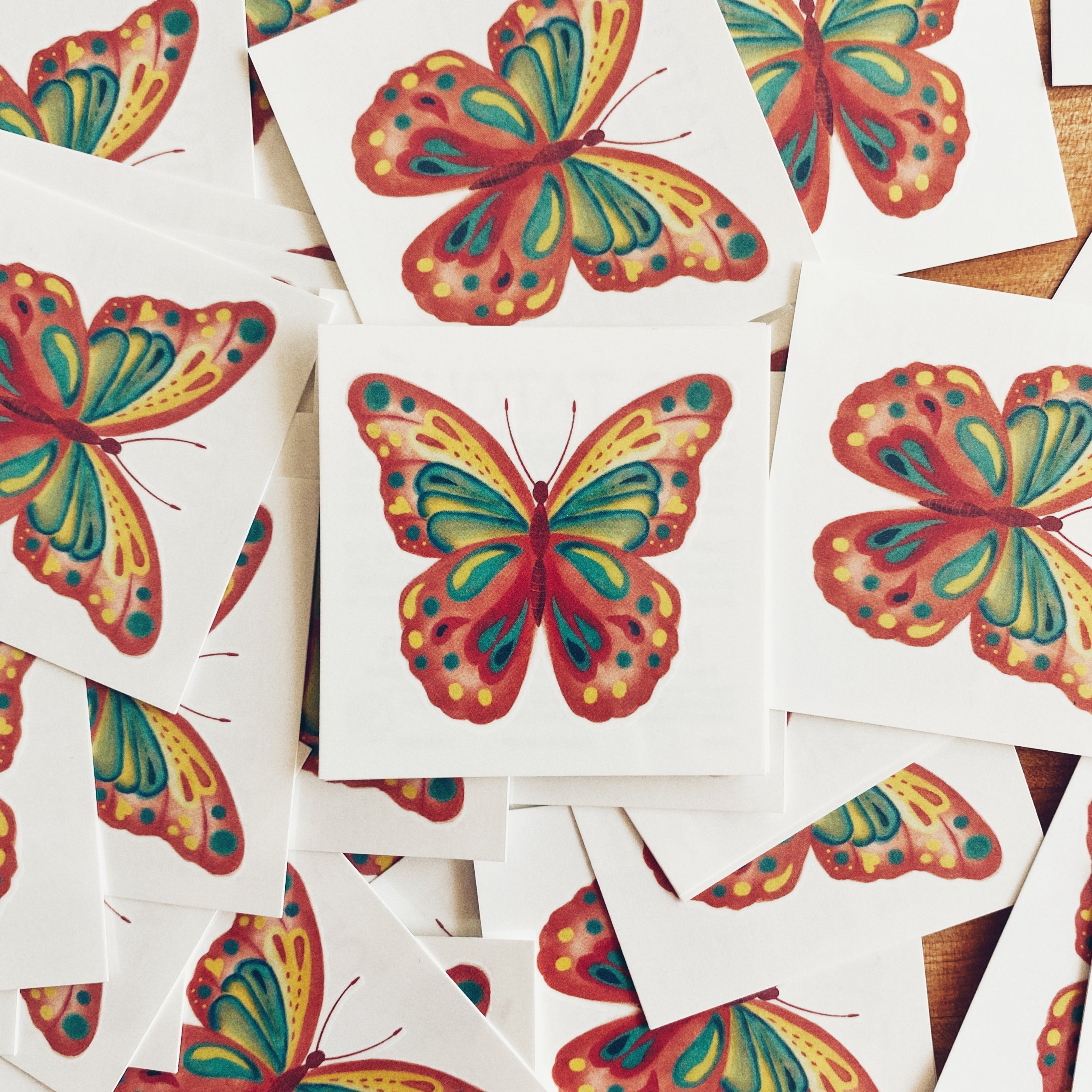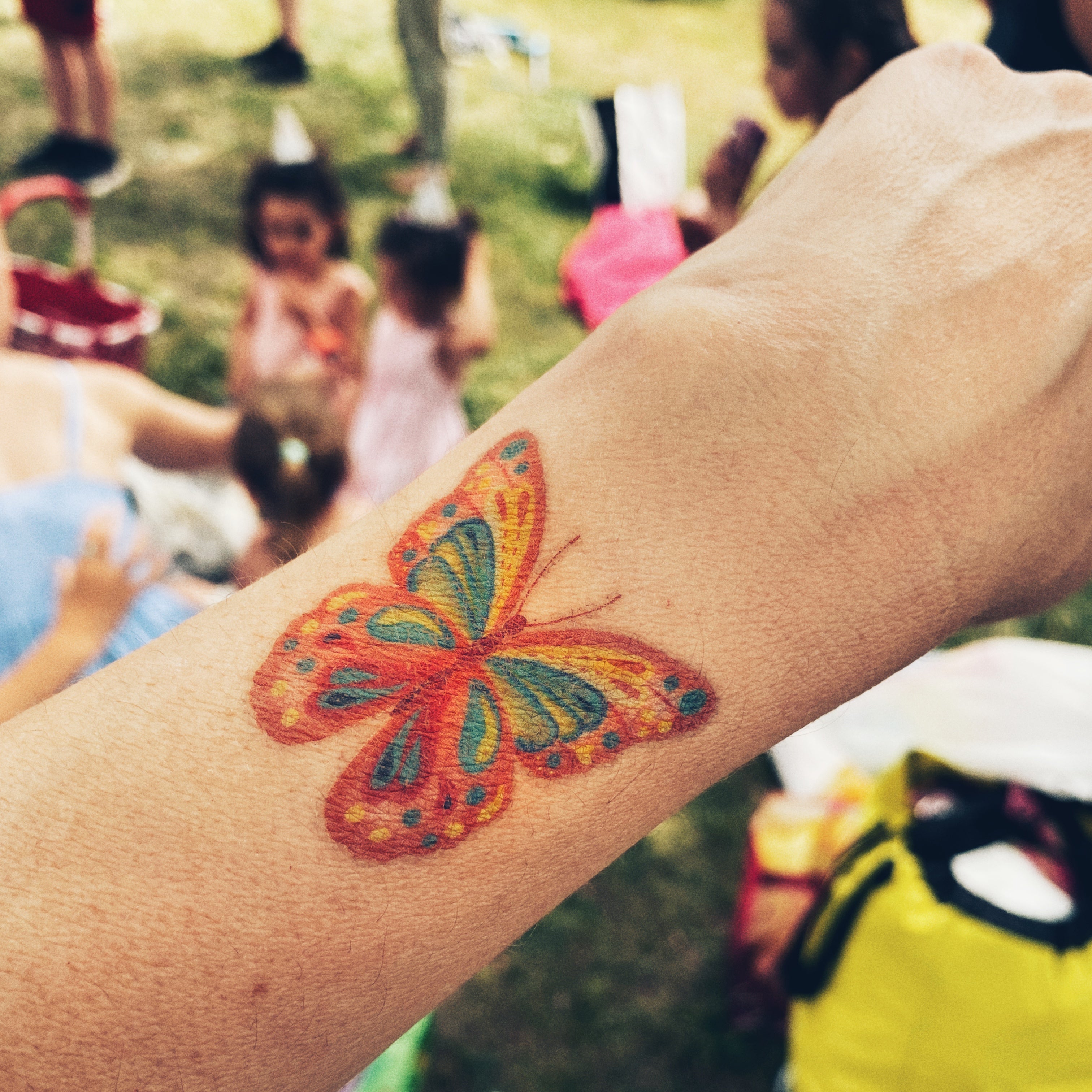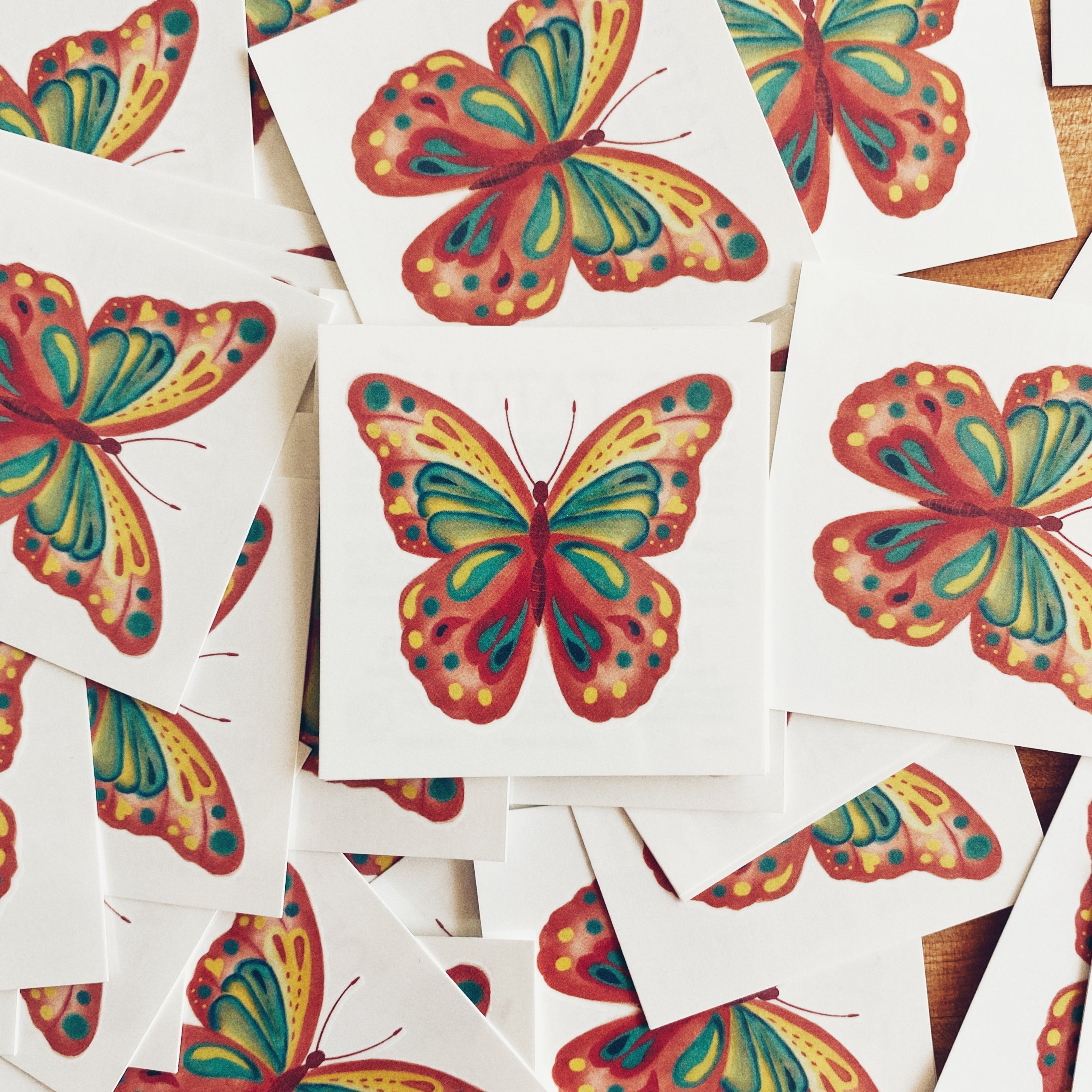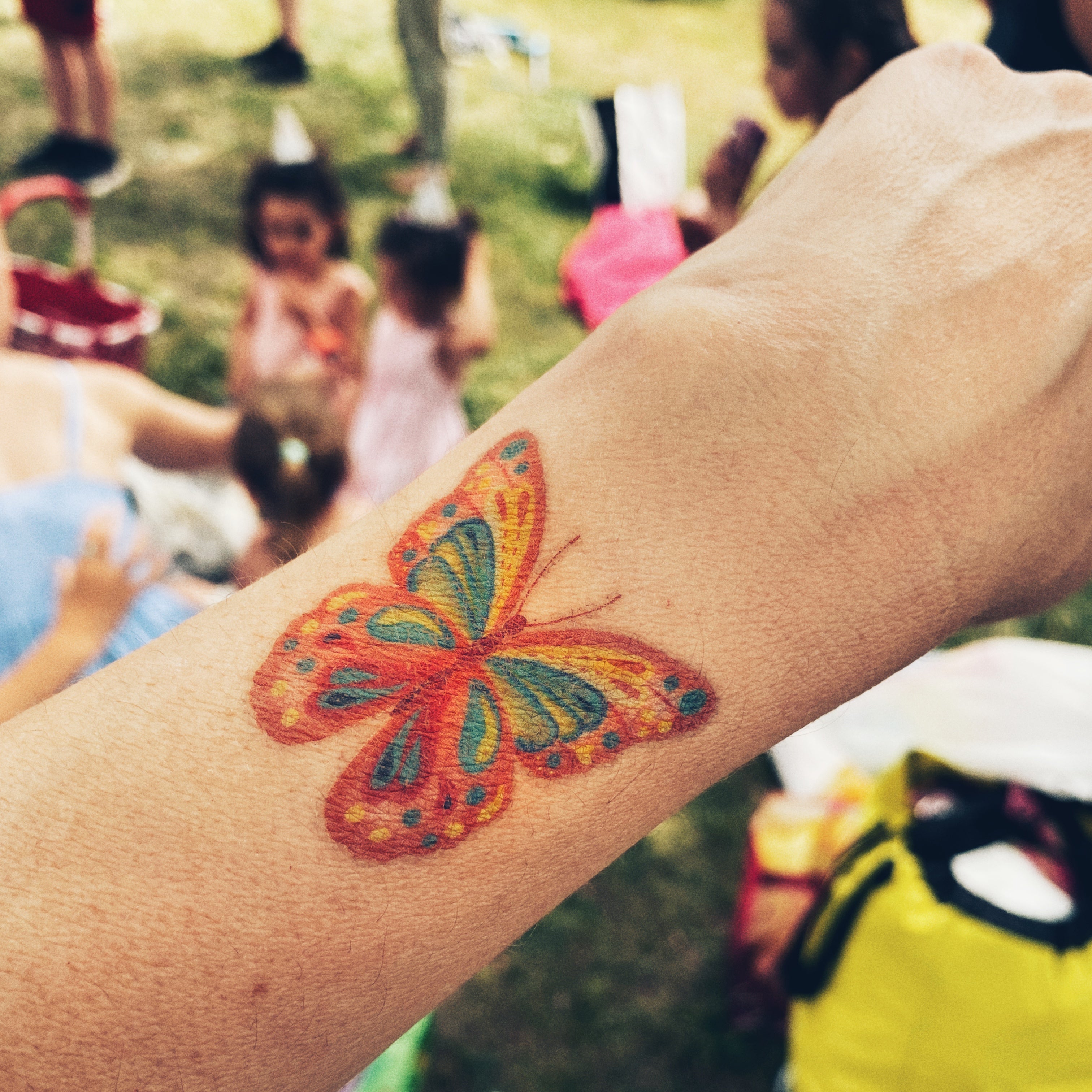 The butterfly
The butterfly hunt is officially on!

Sold in packages of 10, 20 or 30 identical tattoos, individual format without packaging.
Dimensions: 5 cm x 5 cm (2" X 2")
Designed in Montreal by Julie Menard .Printed in the United States
TO LEAR MORE ABOUT A TEMPORARY TATTOO, CLICK HERE.
This product is not available for resale.