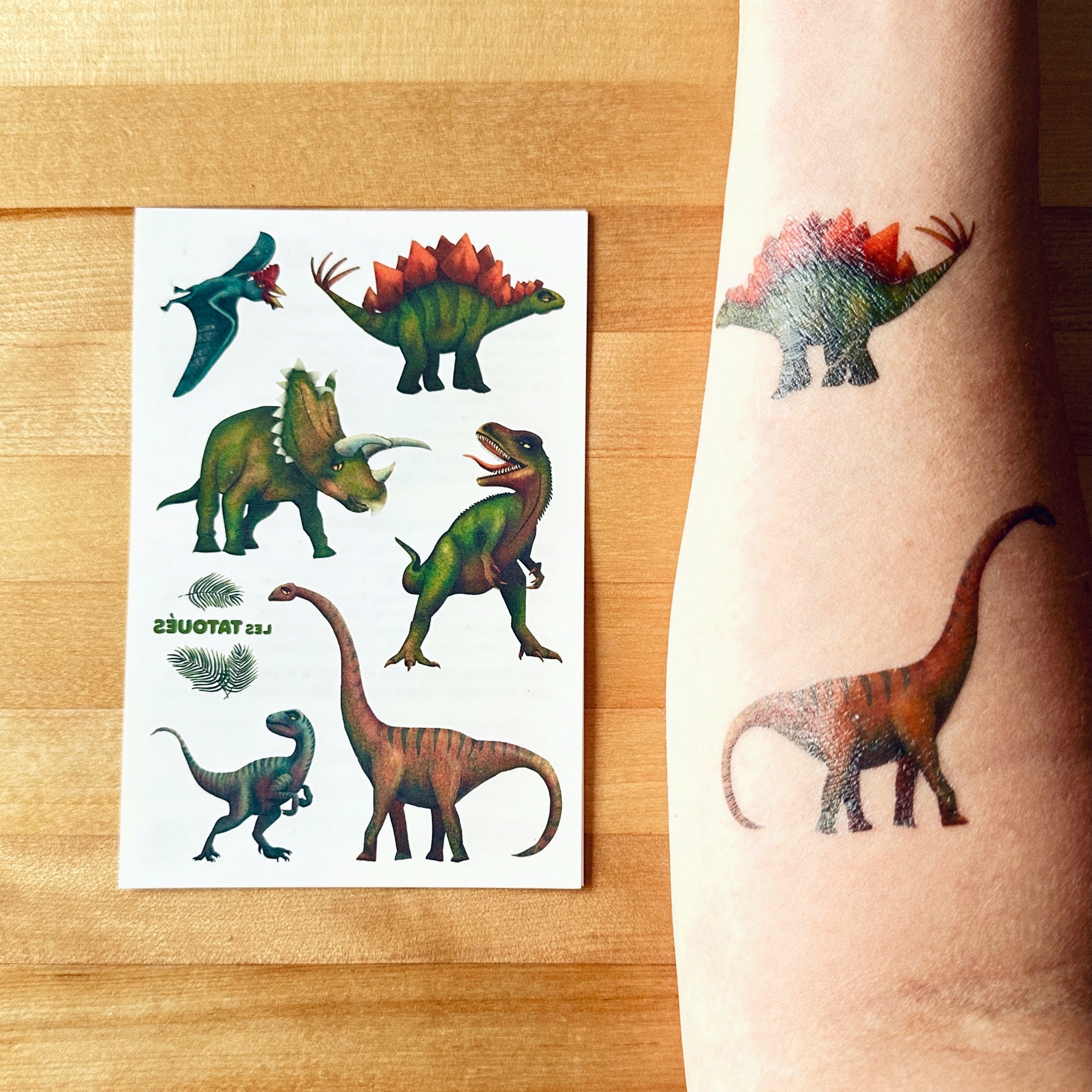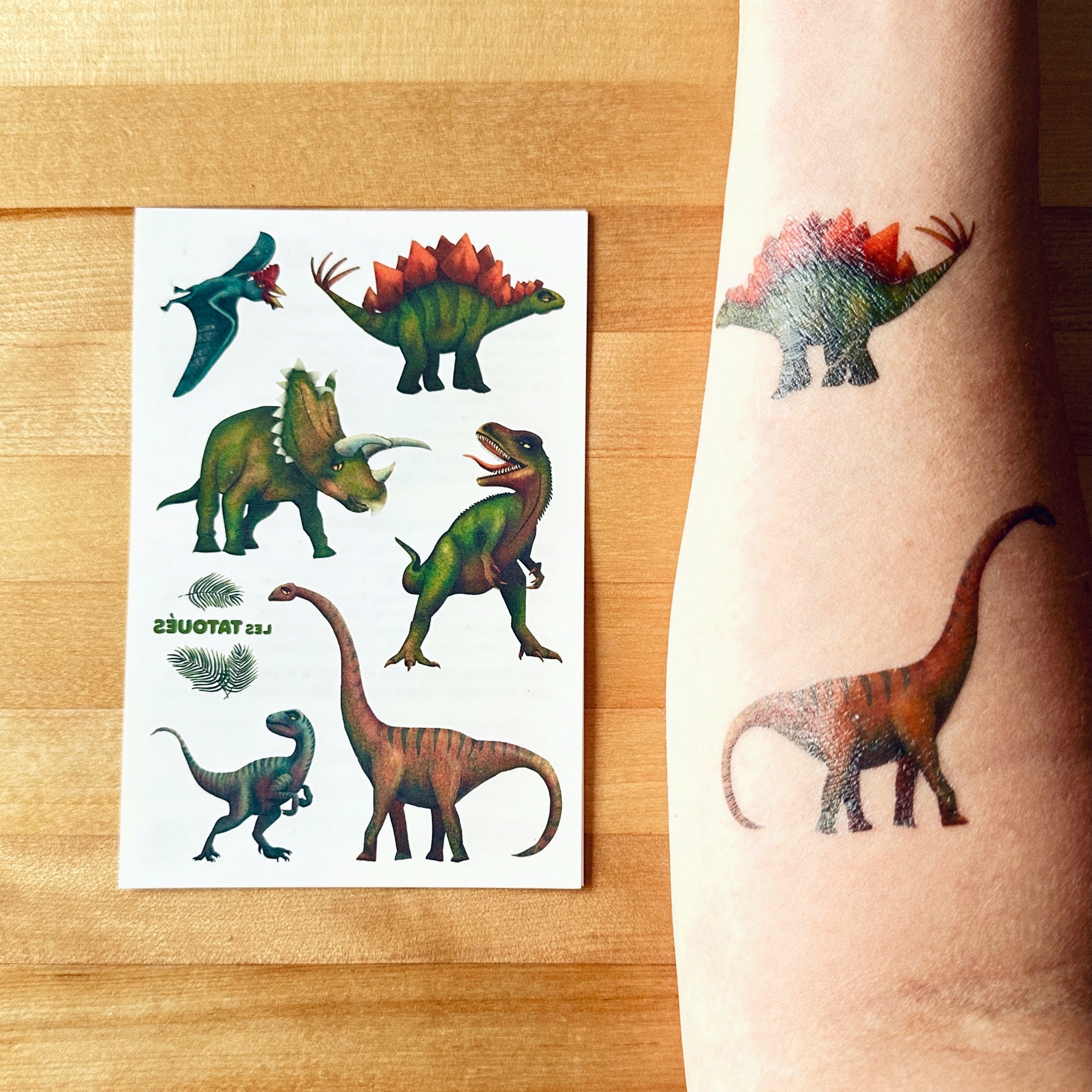 Dinosaurs
Dinosaurs are in town! Fans of tyrannosaurs, stegosaurs, or brachiosaurs, you will be delighted, as the great extinct creatures from the Jurassic era are making their debut in the Les Tatoués family.
THIS LISTING INCLUDES ONE SHEET OF TEMPORARY TATTOOS - SIZE 4'' X 6'' (10,2cm x 15,2cm)
Designed by Julie Ménard in Montreal, Canada.
Printed in the USA.
FOR MORE DETAILS ON OUR TATTOO CLICK HERE