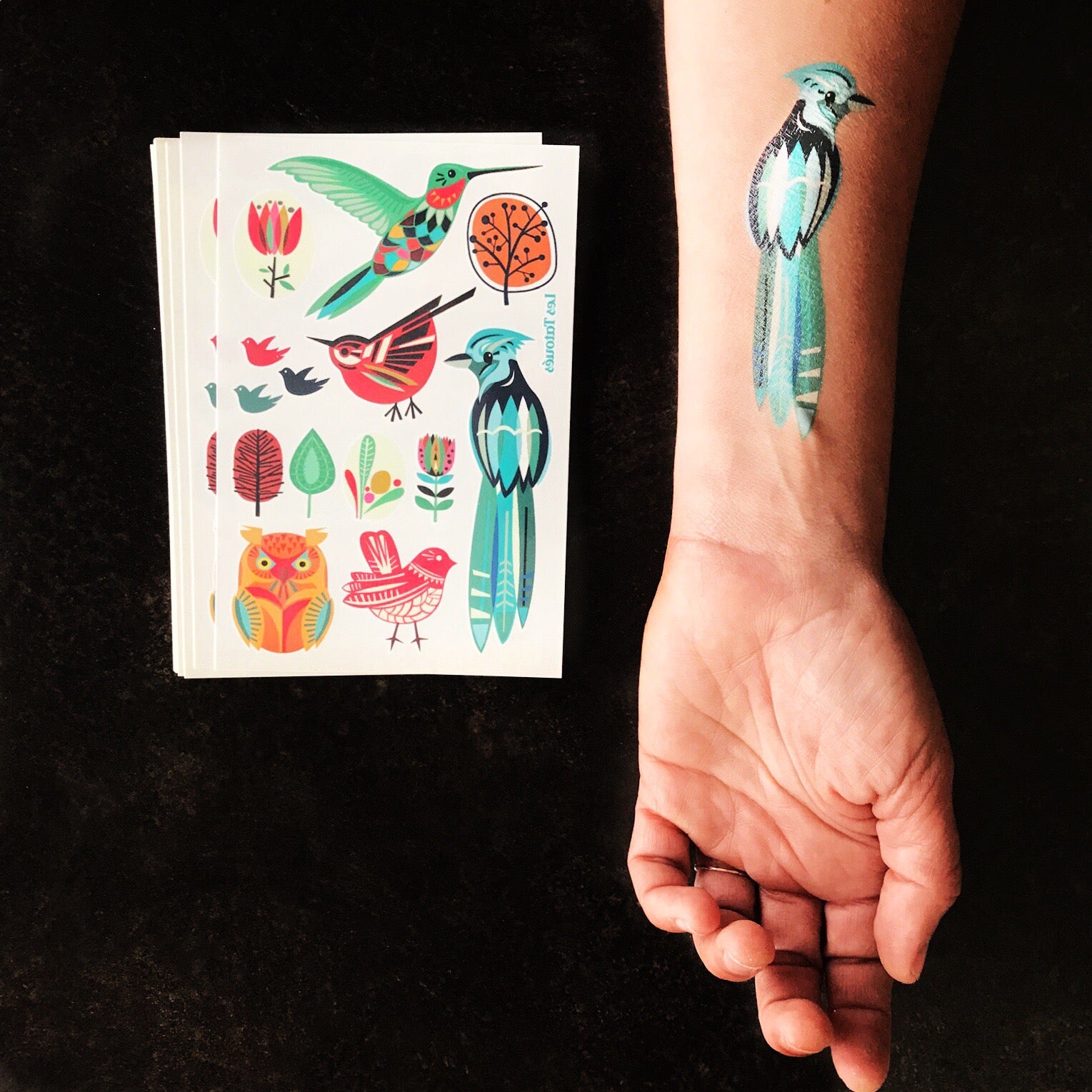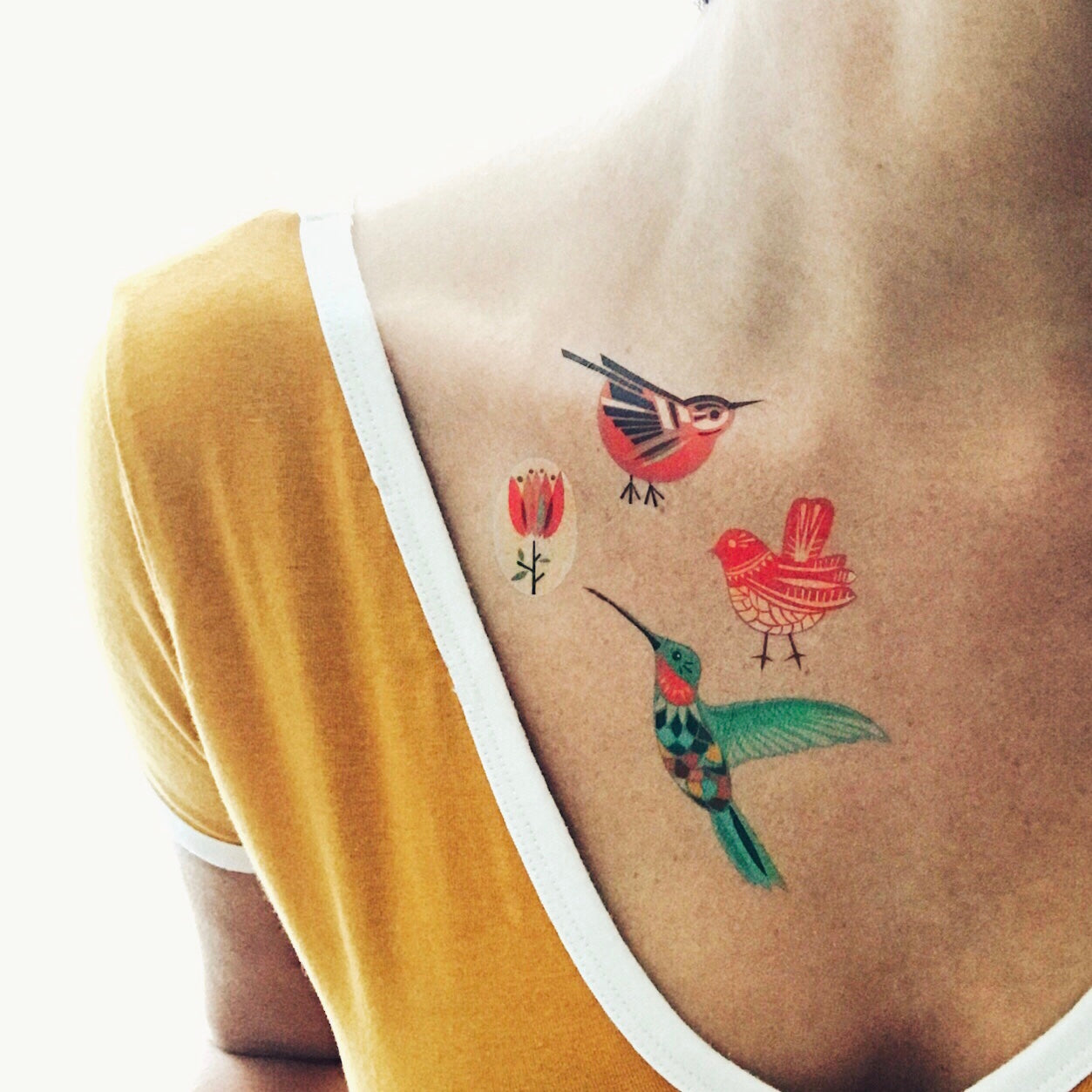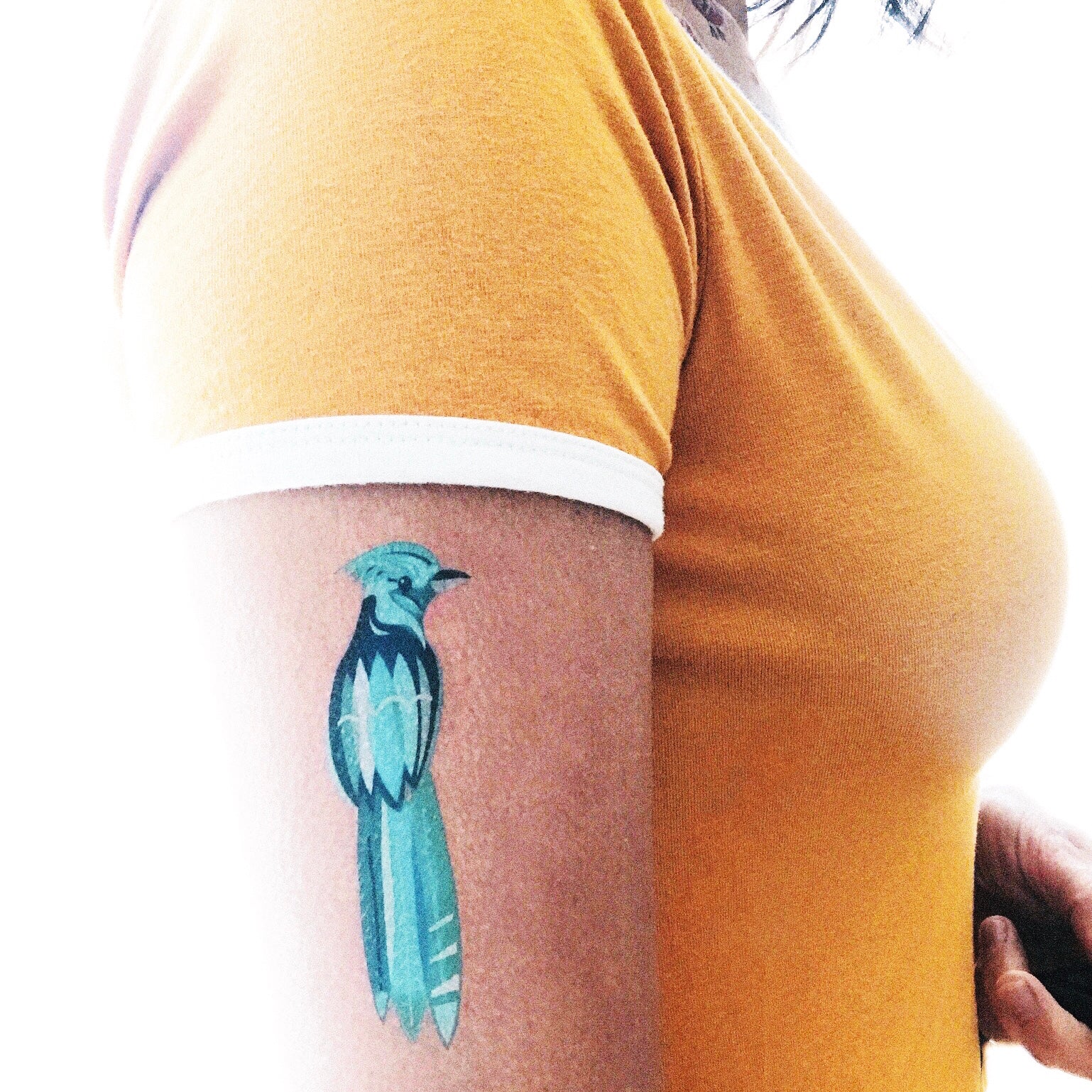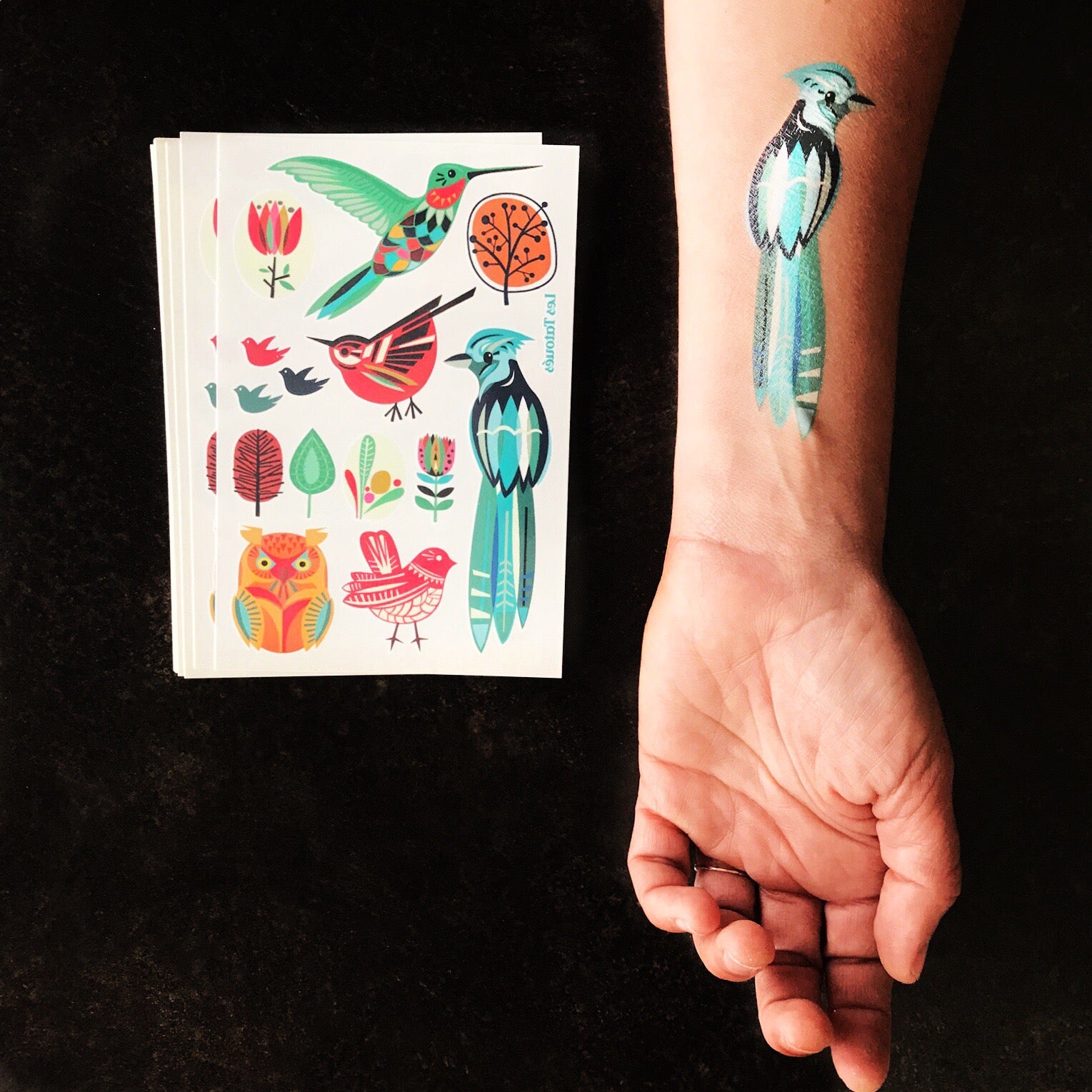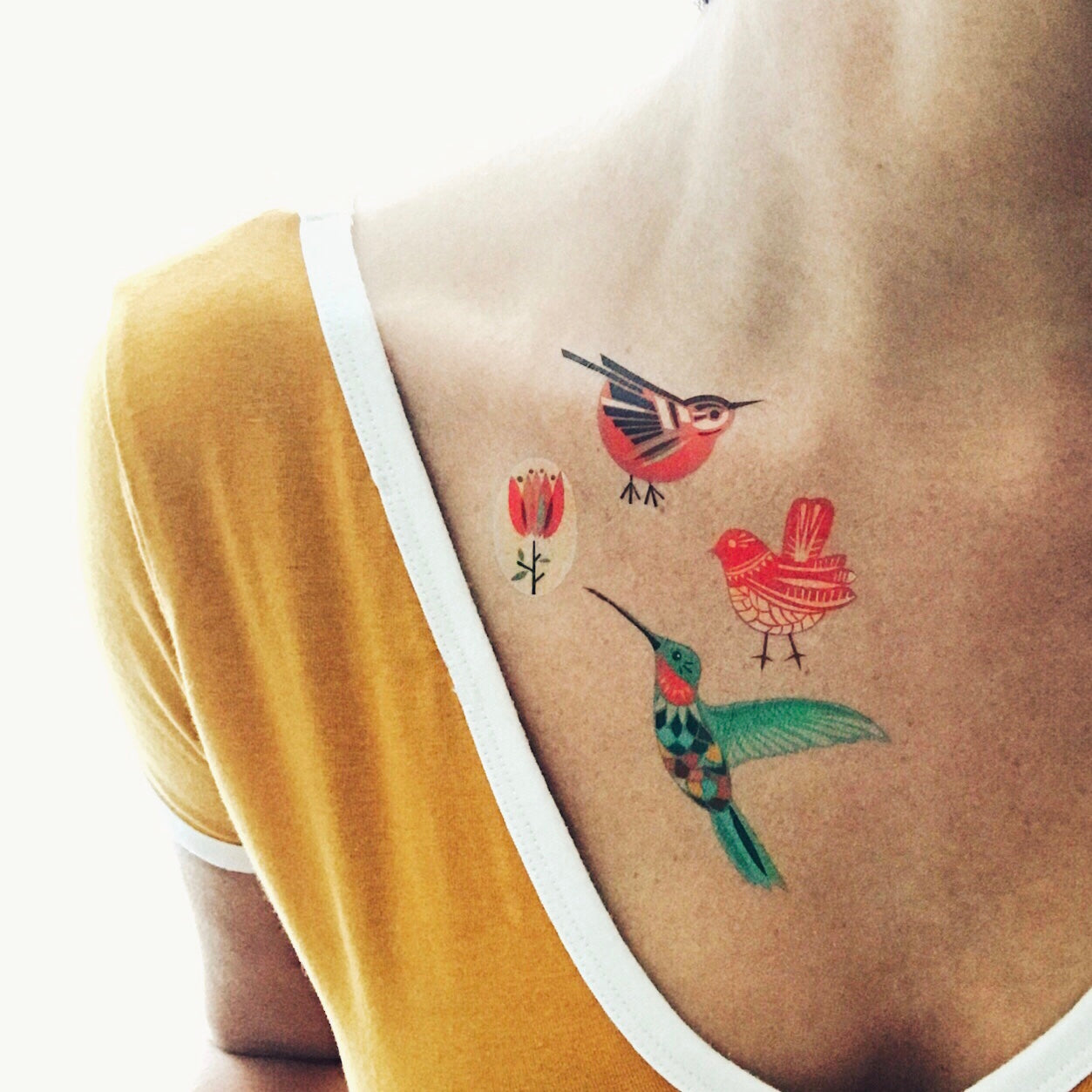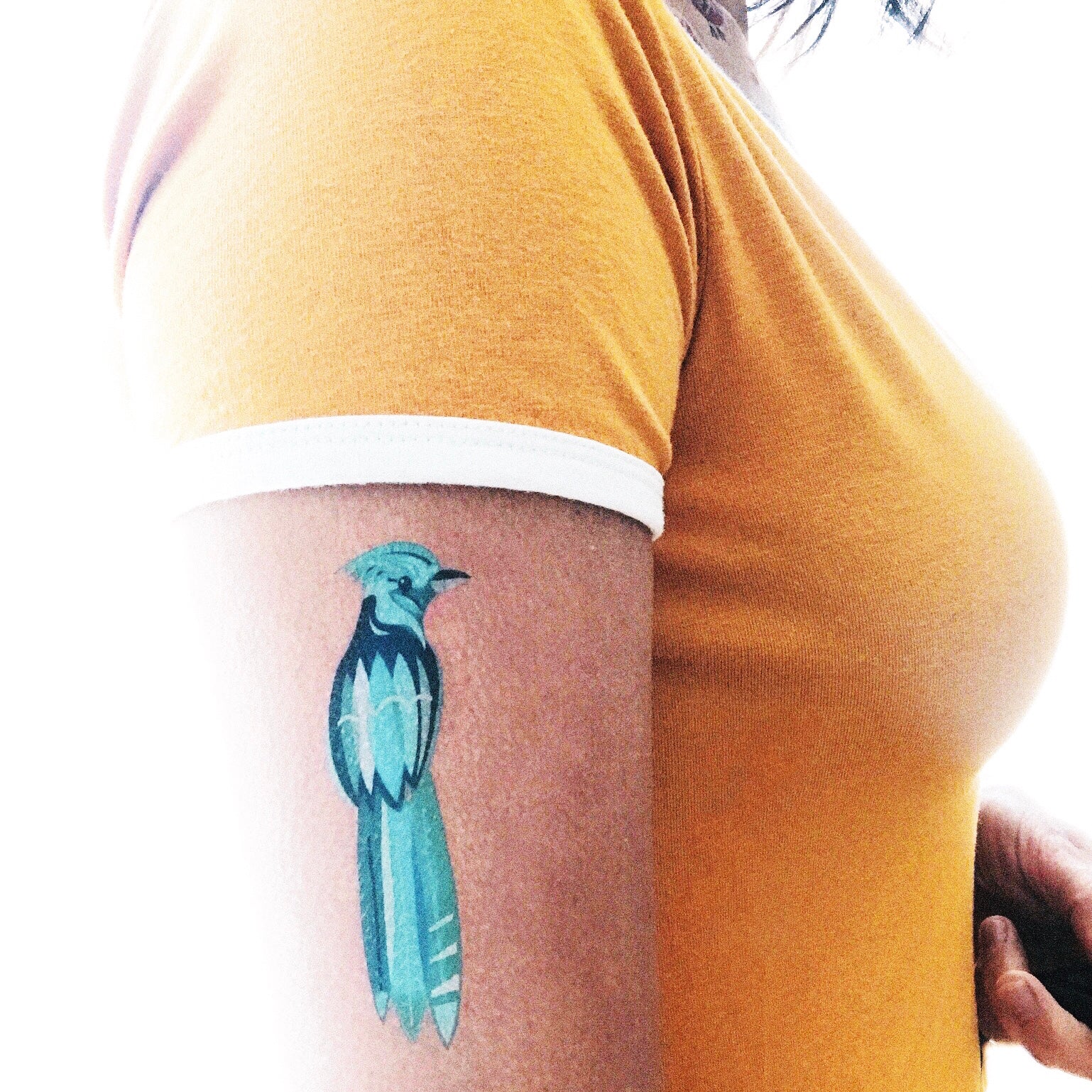 The Birds
"Mom, look at the hummingbird!"
Do you like going for walks in the forest, watching birds and making bouquets of wild flowers? Between two getaways, do not deprive yourself of decorating your skin with a little of this beautiful nature.
This listing includes one sheet of temporary tattoos - size 4'' x 6''

Designed by Jean-Sébastien Poupart in Montreal.Printed in the USA.