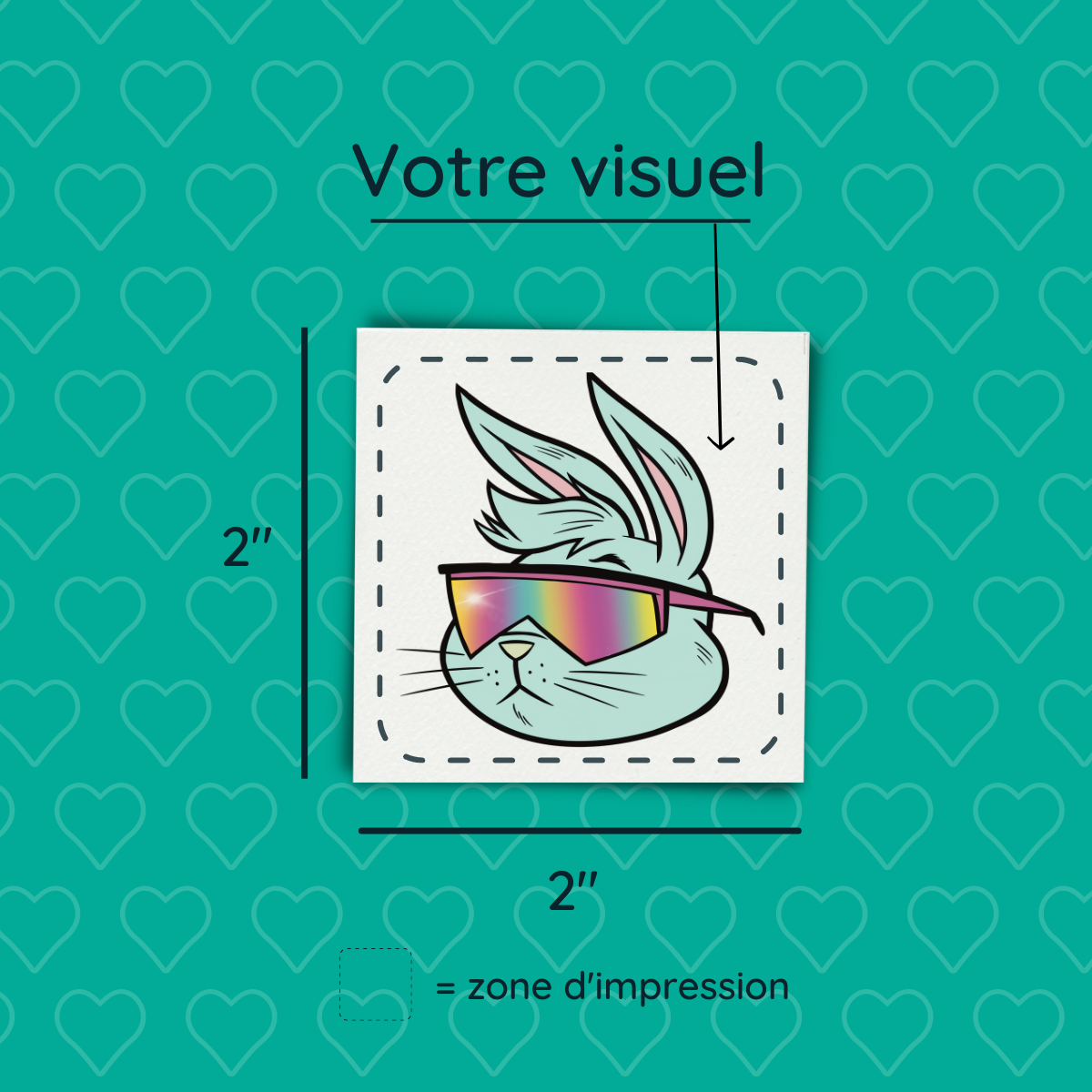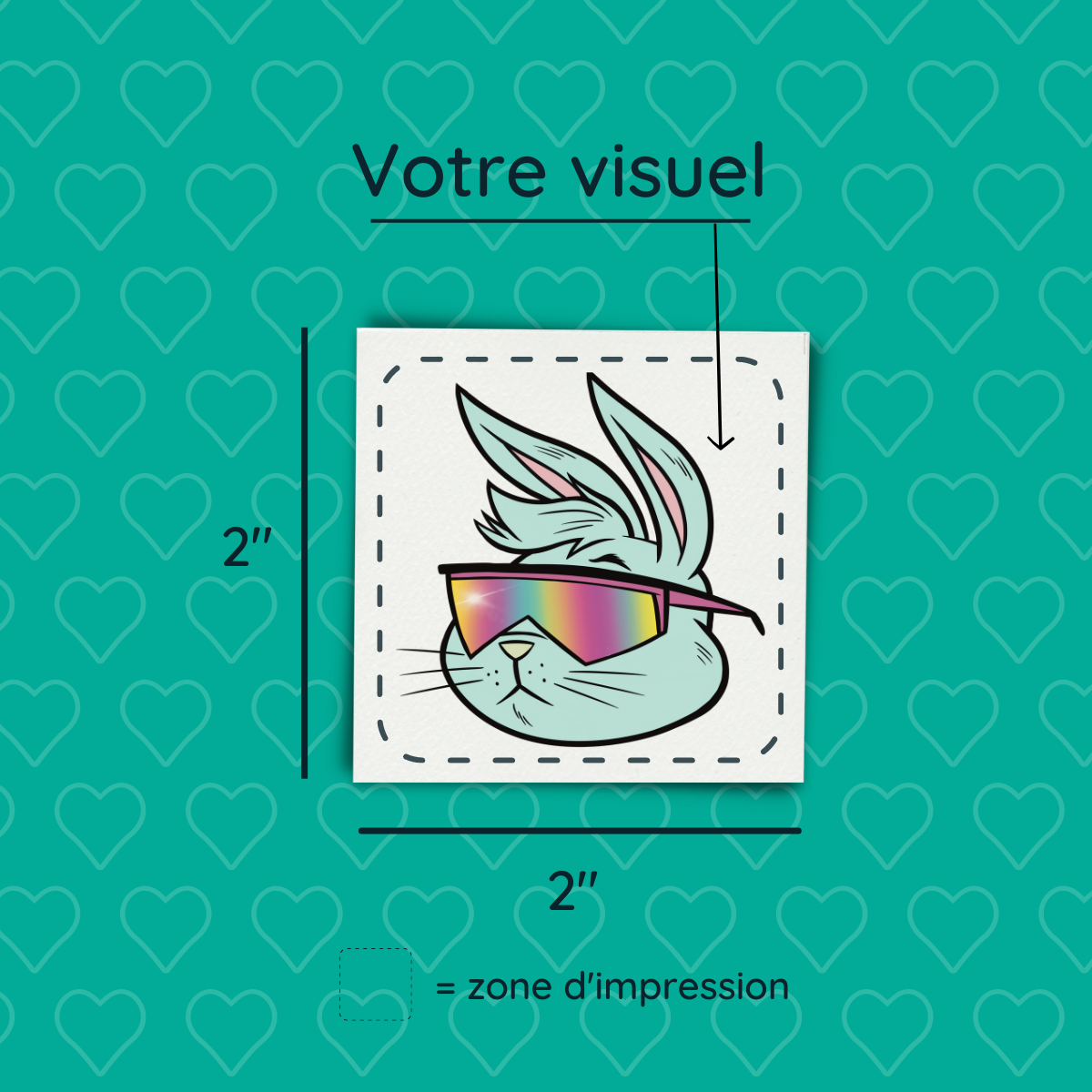 Custom Temporary Tattoo
Need some custom designs for your event? Les Tatoués can create them for you.
You already have your design? Follow these simple steps.
Choose your size and quantity, put them in your shopping cart and go through the checkout process.
Then just send us a good quality PDF or .ai file of your design at julie@lestatoues.com
We will send you an email with your PDF proof and all you have to do is to approve your tattoo or ask us for a correction. Your temporary tattoo should be shipped in 3 or 4 weeks' delay.
That's it!
The minimum of 1000 units applies to one visual. The number of colors as no impact on the cost. Our temporary tattoos are safe and non-toxic. They are made out of FDA certified colorants.
The regular back has our signature, instructions and ingredients. It is possible to put your logo and website for no additional cost (black ink only). Please send us your files or instruction with your design.
Our price or in CAD and they include shipping cost in Canada.
You want us to draw for you!
Yes, it's possible. We can create a unique design for your event. Please write to us what you have in mind and we will send you a quote? julie@lestatoues.com
How to order your tattoos?
Choose the size and quantity of desired tattoos.

Upload your visual and your logo.

Write us the web address to write on the back and if the tattoos are expected for a specific date.

Add the item to the cart and complete your purchase.

You will receive a proof in .pdf format by email within 48 hours.

The tattoos will be delivered to you 3 weeks (15 working days) after approval of the proof.
You like our designs and would like to have your tattoo created by our team? The format or quantity you are looking for is not available in the store? Write to us and tell us about your project. julie@lestatoues.com
frequently asked Questions
The minimum quantity is 1000 units per visual. This lot is not divisible. If you have several visuals, it is possible to combine them on a larger sheet.
If the format you want is not offered, do not hesitate to write to us. julie@lestatoues.com
The back of the tattoos includes instructions in French and English, as well as the ingredients. It is possible to add your logo and a web address. Some formats require a compact version of your logo. The back of the tattoo is printed in black only.
The number of colors does not affect the cost of tattoos.
Digital files such as .jpg, .tiff, .png or .psd images, at 300 dpi as well as .eps, .ai and .pdf vector files.
A margin of 1/8'' will be left around your visual.
Our delivery times are 3 weeks (15 working days).
Our prices include delivery costs. You will receive the tracking number when your tattoos are delivered to us.
Tattoos are individually cut to your chosen size. A transparent protective film covers each of the tattoos and they are delivered in packs of 200 attached by an elastic band.