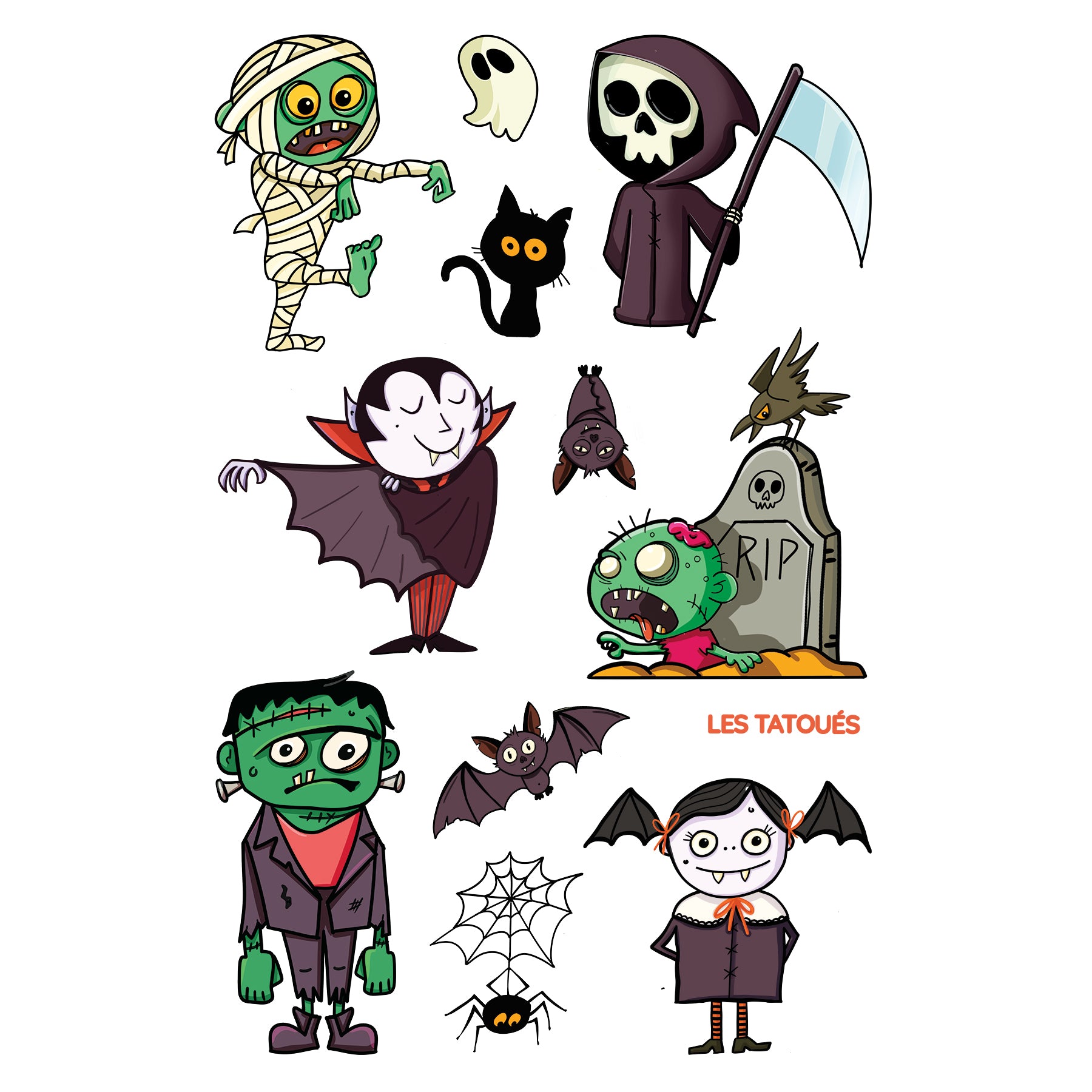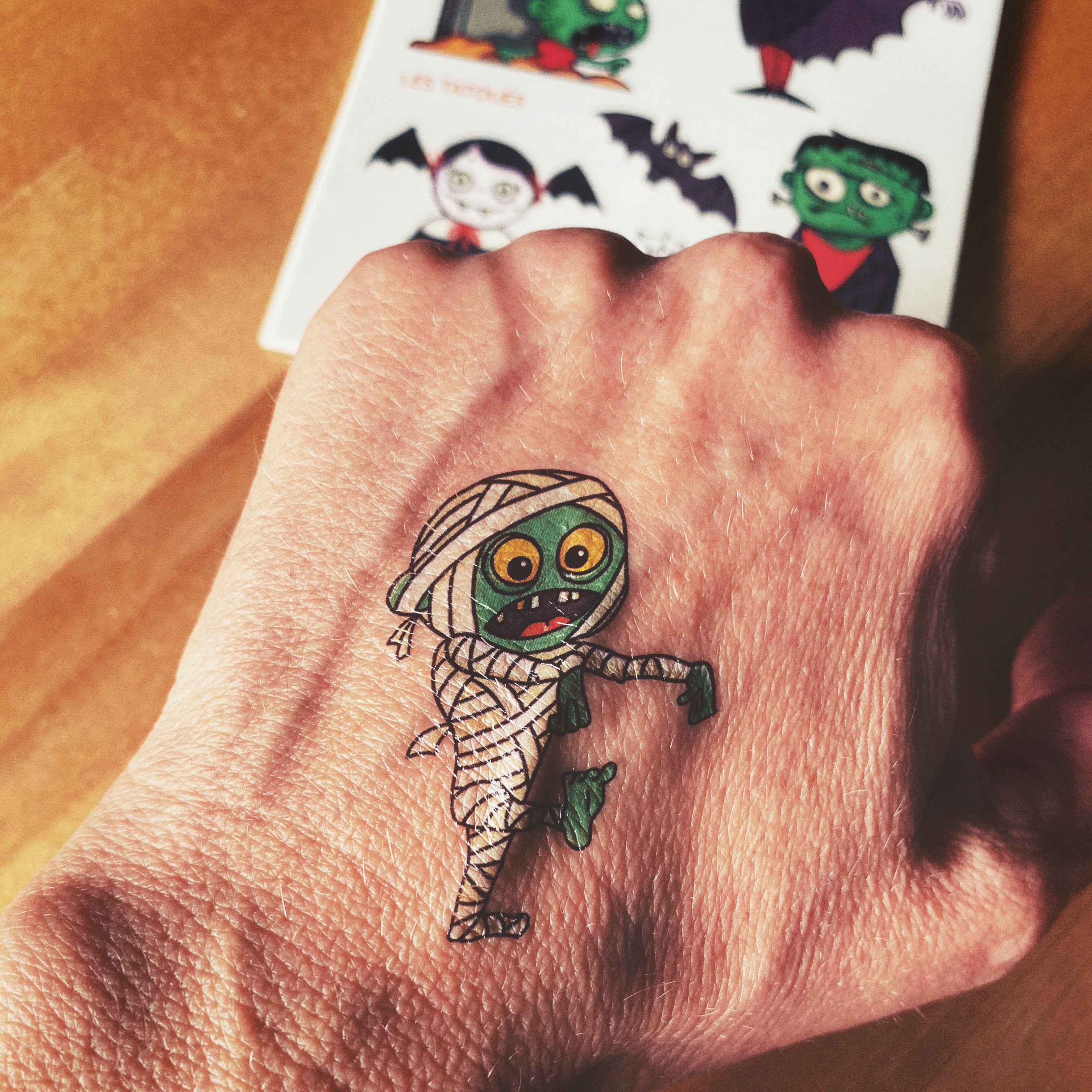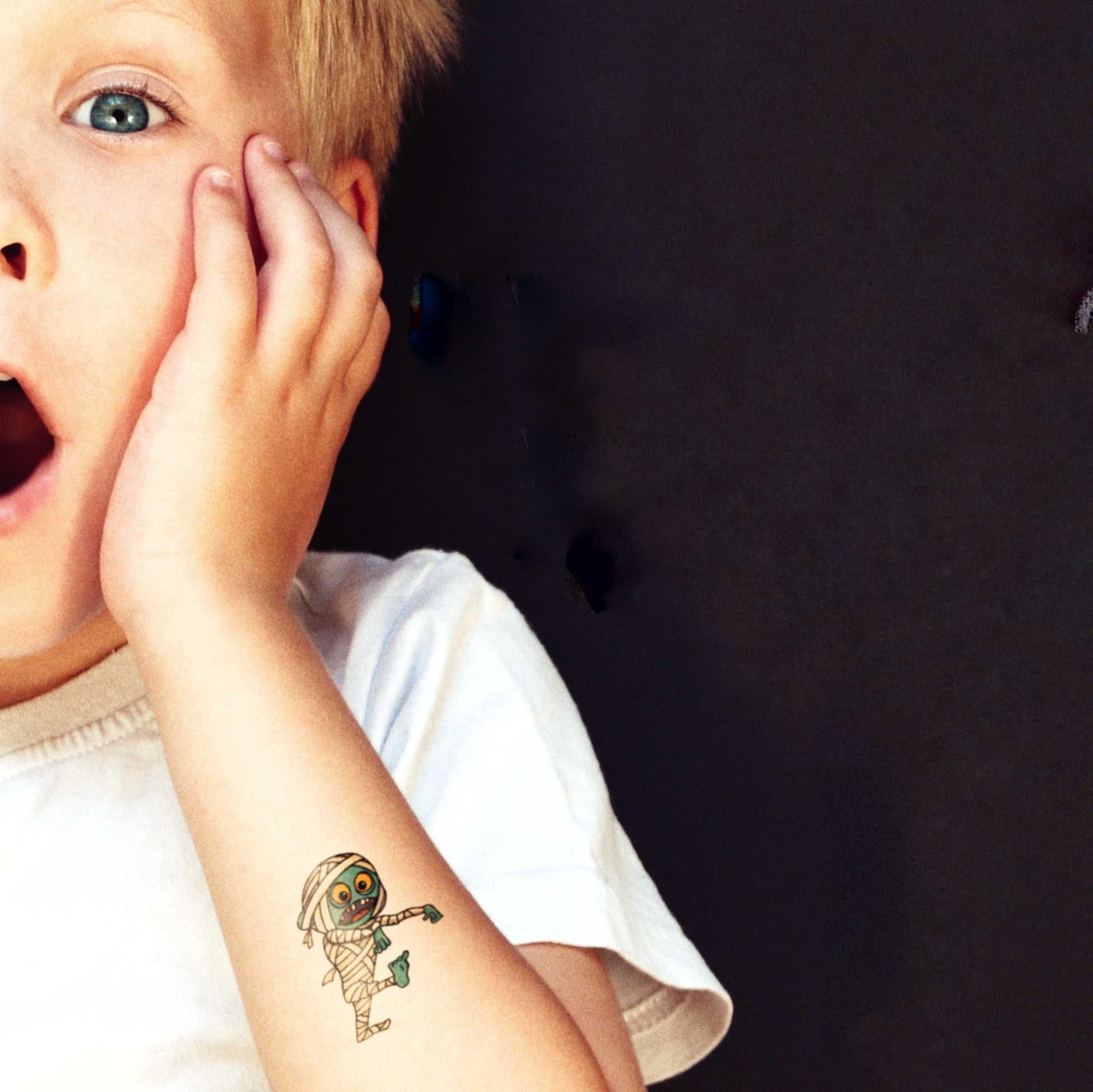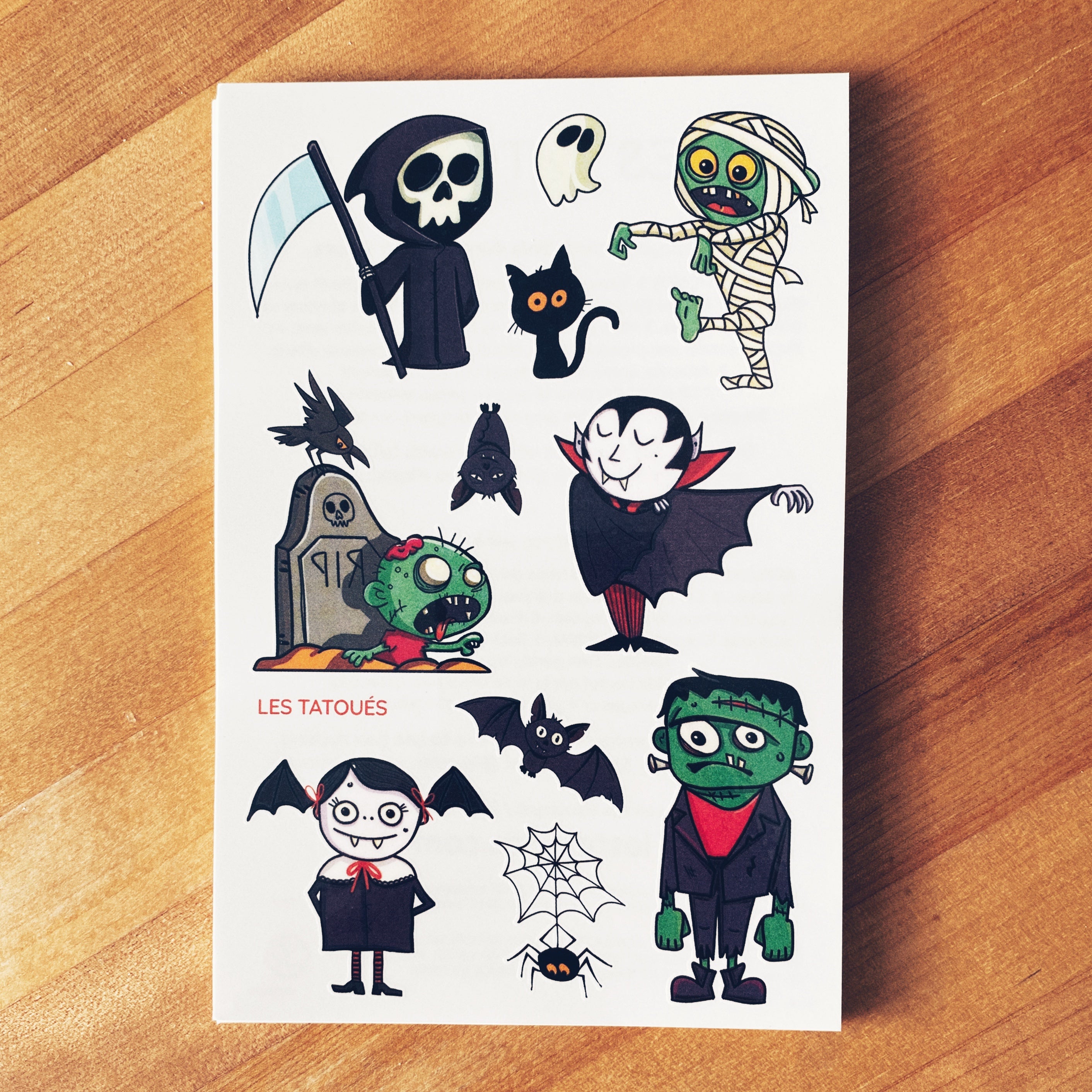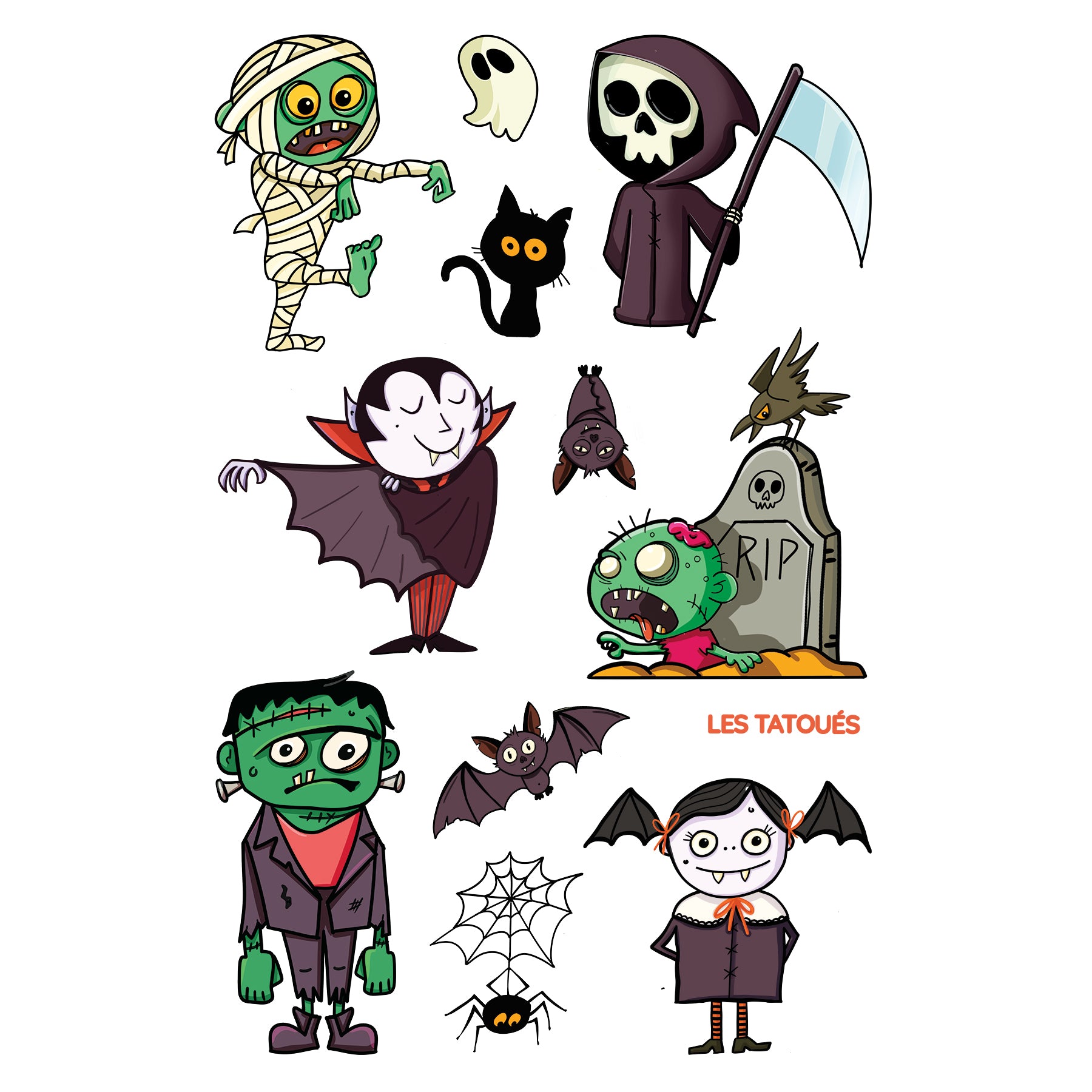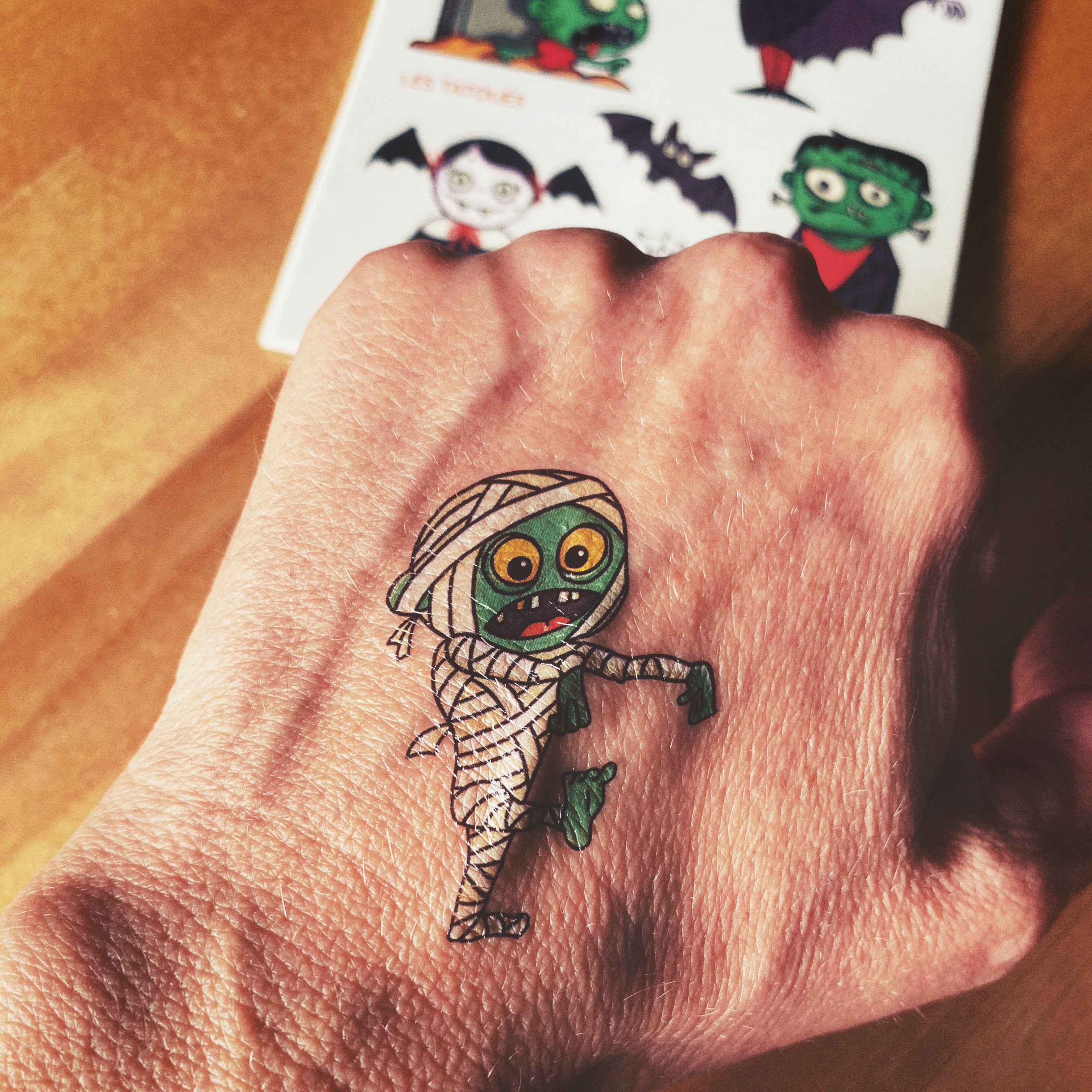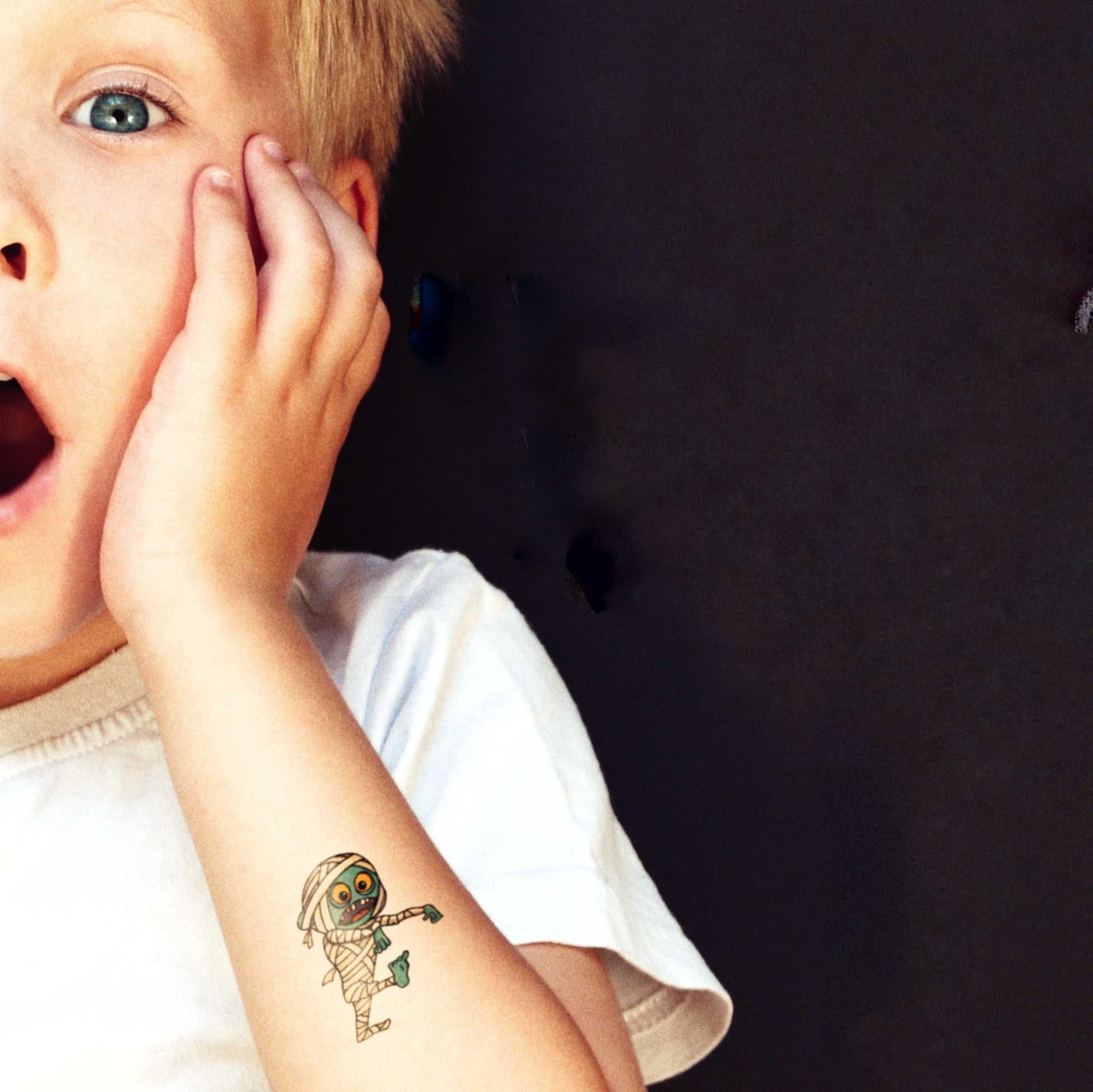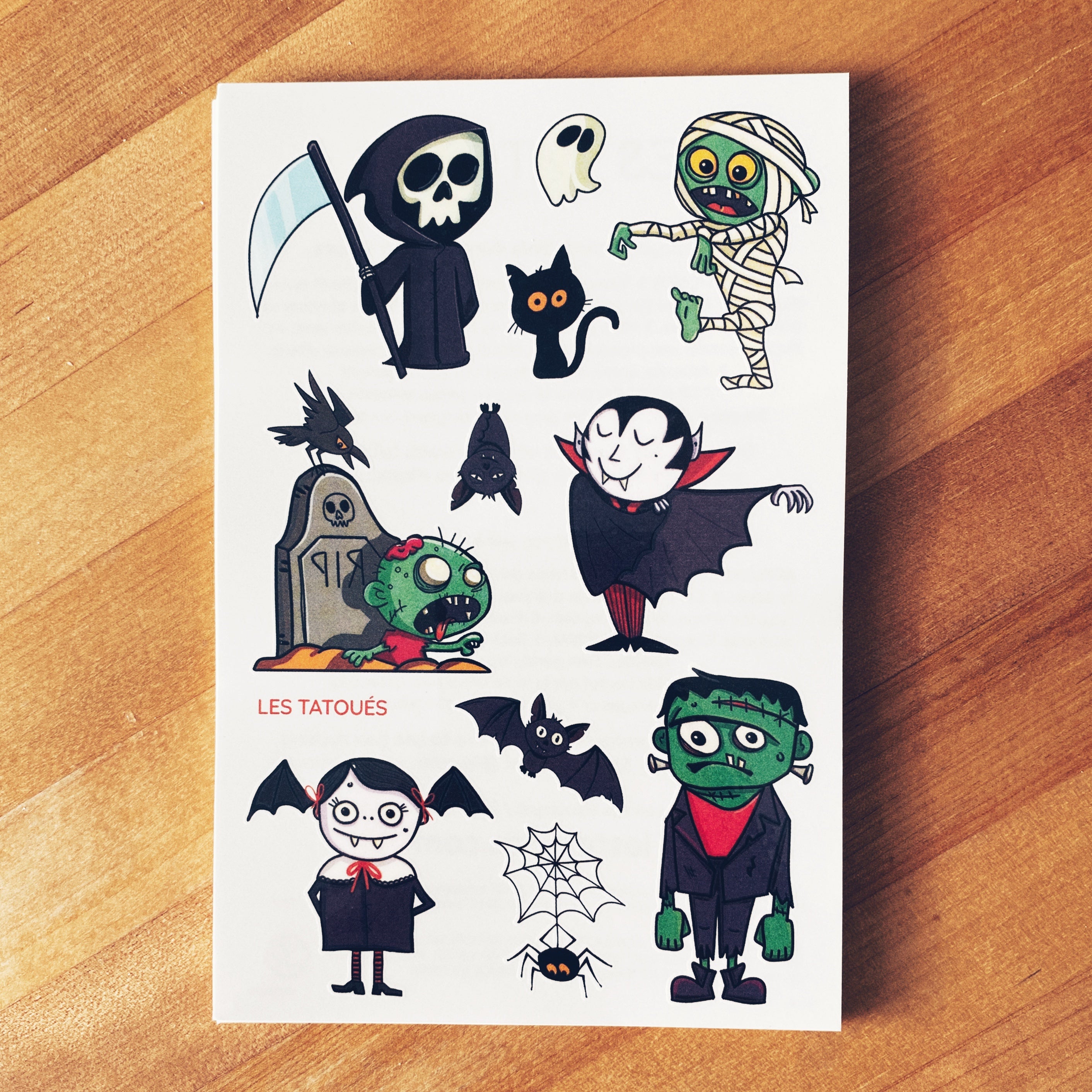 Vampires and zombies
Are you ready to face some vampires and zombies? Don't worry. These are friendly creatures. It will be Halloween all year 'round for you and your little monsters with our (not-so-spooky) temporary tattoos! Of course Jackolanterns are good, but at Les Tatoués, we like to have fun with bats, ghosts and their funky friends of the night.
THIS LISTING INCLUDES ONE SHEET OF TEMPORARY TATTOOS - SIZE 4'' X 6'' (10,2cm x 15,2cm)
Designed by Julie Ménard in Montreal, Canada.
Printed in the USA.
FOR MORE DETAILS ON OUR TATTOO CLICK HERE